Have you ever wondered how does a construction loan work when you own the land? Building a commercial property requires a significant amount of funds, especially when you own the land. In such cases, construction loans can come in handy, providing the necessary financial support to complete your project.
A construction loan is a unique type of loan that is designed to help construct a new building or renovate an existing one. But how does a construction loan work when you already own the land? This guide will provide you with everything you need to know about construction loans when you own the land.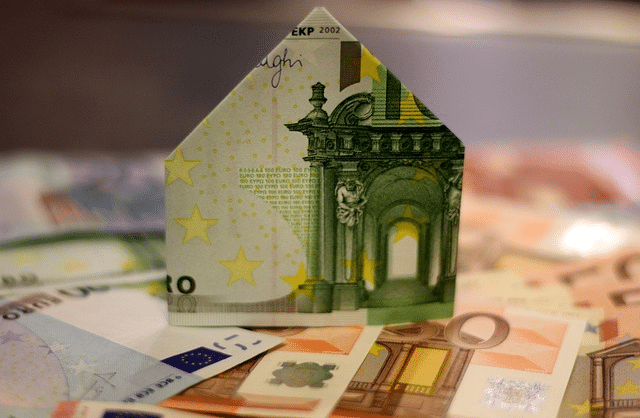 Understanding the Basics of Construction Loans
When you apply for a construction loan, you are essentially borrowing money to pay for the costs of building a commercial property on a piece of land you already own. Construction loans are typically short-term loans, meaning that you will need to repay the loan within a specific timeframe of up to 18 months.
These loans are usually structured differently from traditional loans, and in most cases, they are interest-only loans. This means that you will only pay the interest on the loan during the construction period. After the construction is complete, you will either need to pay the loan in full or convert the loan into a traditional mortgage.
Determining How Much You Can Borrow With A New Construction Loan
Before applying for a new construction loan, it is essential to determine how much you can borrow. The amount you can borrow will depend on various factors such as the value of your land, the construction timeline, and the total projected cost of the commercial property.
To get an accurate estimate of the loan amount, your lender will consider the construction budget, the land's value, and other factors that may impact the project's profitability. Additionally, you will also need to make a down payment, typically ranging from 10% to 30% of the total project cost.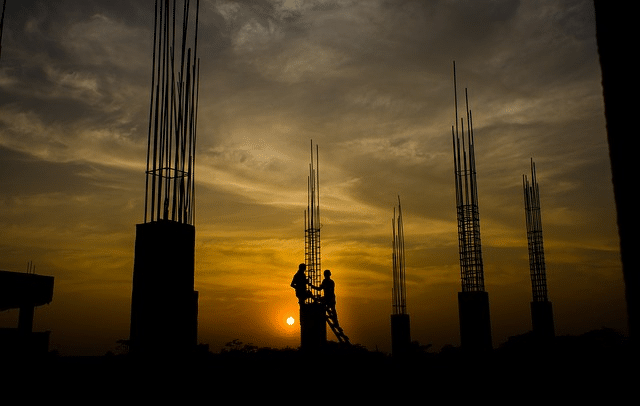 Applying To Get A Construction Loan
The process of applying for a construction loan is similar to that of traditional loans. You will need to provide the construction loan lender with various documents, such as the construction plan, budget, and timeline.
Additionally, you will also need to submit documents that verify your income, credit score, and financial history. Once you receive approval for the loan, the lender will disburse the funds in installments as construction costs and the actual construction phase progresses. The lender may inspect the building site to verify the progress and ensure that there is no deviation from the construction plan.
Managing the Construction Loan
Construction loans can be complex, and it is essential to manage them correctly to minimize any risks. To manage your construction loan, you should keep track of all the expenses, including labor, materials, and other costs.
Additionally, you should make sure that the construction is progressing within the specified timeline and that there are no deviations from the plan. You should also work closely with your lender and builder to ensure that there are no unexpected delays or cost overruns.
Converting Your Construction Loan
Once the construction is complete, you will need to convert your construction loan into a traditional permanent mortgage or pay off the loan in full. To convert your loan, you will need to submit additional documents and go through the underwriting process.
Your mortgage lender will verify your income, credit history, and other factors to determine if you qualify for a traditional mortgage. If you do not qualify for a traditional mortgage, you may need to refinance the loan or pay it off in full.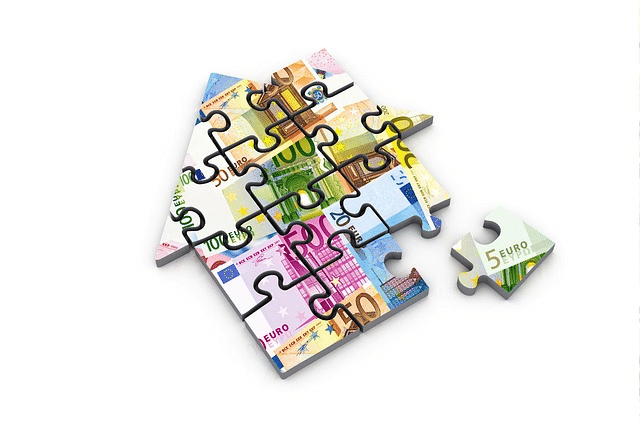 Understanding How Construction Loans Work When You Own the Land
Building commercial property takes a huge investment of both money and time. If you own a land and would like to construct a commercial property, you may be wondering how to finance the project.
Construction Loans for Landowners
When you own a land that you want to build on, construction loans are a financing option you can consider. They are designed to help you pay for the costs of building from the ground up, with the benefit of land equity. These loans are short-term loans that are expected to be paid off by the time the construction project is completed and the property is occupied or sold.
Getting Approved for a Construction Loan
To get approved for a construction loan, you'll need to supply proof of income, tax returns, and credit score information. Plus you need to have a low debt to income ratio. The lender will also assess the quality and value of the land and the property that will be built on it. A good credit score and a solid financial history could increase your chances of getting approved. Make sure you have a down payment and closing costs prior to applying with construction loan lenders.
Draw Schedule
Construction loans work differently than traditional mortgage loans. Disbursement of the loan amount is not made in one lump sum payment. Instead, the loan is paid out in stages known as draw schedules. The lender will inspect the site before releasing payments to ensure that the construction project is progressing as planned and is in line with the loan agreement.
Interest Rates and Terms
Interest payments for construction loans are generally higher than those for traditional mortgage loans. Most construction loan rates are offered with an adjustable-rate, which means that the interest rate fluctuates based on the Prime Rate. Construction loans also come with higher fees and require more paperwork than mortgage loans. Once the construction process is complete, you typically have to change from a construction to permanent loan.
Refinancing into a Long-term Mortgage
Once the construction project is completed, the construction loan can be refinanced from a construction to permanent mortgage if you plan to hold onto the property. This process is called a take-out loan. The long-term mortgage would pay off the construction loan, and the builder or owner would begin making monthly payments on the mortgage loan.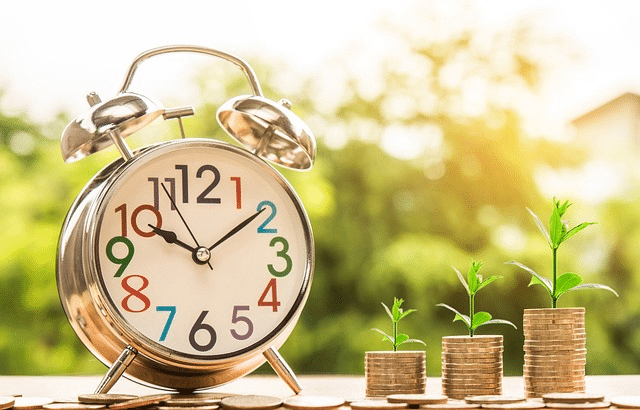 When Should You Consider a Construction Loan for Your Commercial Property?
Building a commercial property from the ground up is a massive undertaking that requires a significant investment of time, effort, and money. Even with careful planning, unforeseen issues can arise that can push your construction project off track and derail your plans. One effective way of financing your construction project is through a construction loan. A construction loan is specifically designed to help you cover the expenses associated with building a property, including labor, materials, and permits. However, not every situation requires a construction loan.
When you own the land
One of the most significant advantages of a construction loan is that it can be used to cover the cost of land acquisition. If you have already purchased the land where you plan to build your commercial property, a construction loan could be the ideal solution to finance construction costs. This type of loan can also cover the cost of site preparation, labor, and material expenses that come with the construction process.
When you need to make improvements
Construction loans are specifically designed to help you meet expenses associated with building a new property, but they can also be used to repair or remodel an existing building. If your commercial property requires significant improvements or renovations, a construction loan can help you cover the costs associated with these changes.
When you need flexible financing
Construction loans are usually offered as a short-term option, which means you can finance your construction project and pay it back within a specific period. This ensures the loan is structured in a way that can work for your business, especially if you need access to funds to get the project started.
When you plan to sell the property
If you are building a commercial property to sell, a construction loan can be a great option. It allows you to build the property quickly, get it on the market, and eventually sell it for a profit. Once the property has been sold, you can repay the loan and enjoy a significant return on your investment.
When you need to build a specific type of property
Construction loans are ideal for financing specific types of commercial properties, such as warehouses, office buildings, or retail spaces. This can be especially useful if you plan to customize the property to meet your business needs, as construction loans can cover the cost of specialized equipment or materials needed to complete the build.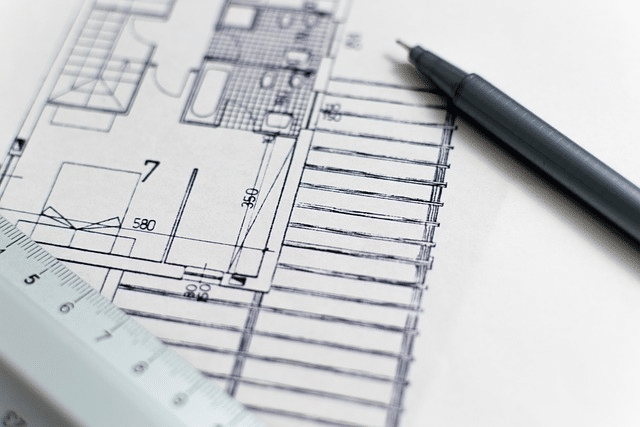 South Coast Improvement Company
Starting a construction project can be a daunting task, but securing a construction loan is an important step in achieving your business goals. At South Coast Improvement Company, we understand that starting a new business can be overwhelming.
We are dedicated to helping you build the business of your dreams by providing high-quality construction services that meet your unique needs. With our expertise and commitment to excellence, we can work with you to create a personalized plan that fits your vision and budget. Contact us today to learn more about how we can help turn your construction dreams into reality.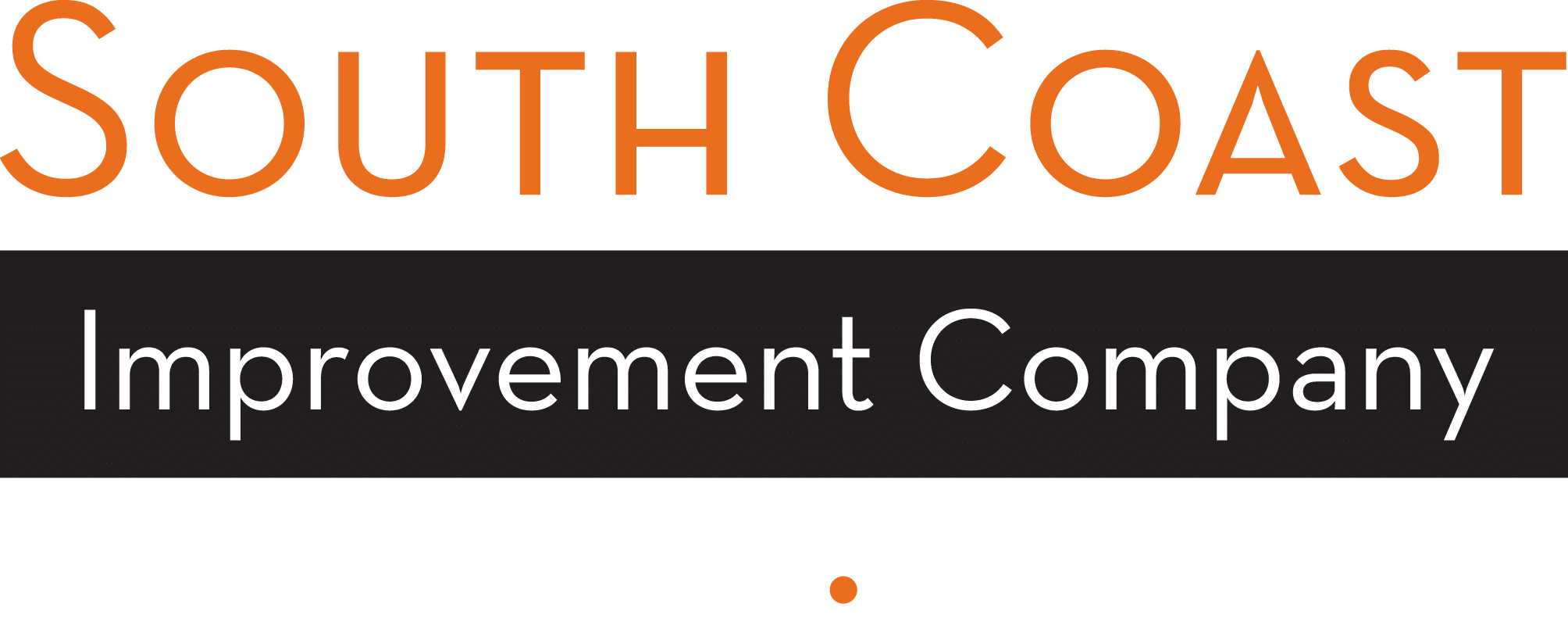 Conclusion
Building a commercial property on land you already own can be a wise investment, but it can also be expensive. A construction loan can help you fund the project and complete it within the specified timeline. However, it is essential to understand how construction loans work, determine how much you can borrow, and manage the loan effectively. With the right strategy, you can successfully complete your project and achieve your investment goals.