Are you looking to build and wondering how does a construction loan work? If you're planning to build your dream home but don't have the cash to shell out upfront, a construction loan may be the solution for you. A construction loan is a short-term loan designed to finance the building or renovation of a home or commercial property. If you're a first-time home builder or buyer, you may find the construction loan process daunting. But don't worry! This blog post will guide you through every important detail about construction loans, including its basics, application process, advantages and disadvantages, and requirements.
How Does A Construction Loan Work? Basics of Construction Loans
When you take out a construction loan, the lender will provide periodic disbursements or "draws" to cover the building costs throughout the construction process. Once the full construction period is complete, the loan is converted to a permanent mortgage or paid off by other means.
There are two types of construction loans: Standalone construction loans and construction-to-permanent loans. These construction loans work a bit differently. A construction-to-permanent loan allows you to start construction with a temporary loan that converts to a permanent mortgage after the construction is complete, usually at a lower interest rate similar to a traditional mortgage. A standalone construction loan, on the other hand, requires you to repay the loan in full when the construction is done. It's important to note that standalone construction loans typically come with higher interest rates than construction-to-permanent loans.
The Application Process
The application process for a construction loan is similar to that of a more traditional mortgage loan but requires more documentation and paperwork. You need to provide your construction loan lenders with a complete building plan, including blueprints, construction contracts, and a detailed budget. Your lender will also evaluate your credit history, income, and debt-to-income (DTI) ratio to assess your ability to repay the loan. Once your application is approved, your lender will work with you to establish a draw schedule to disburse the loan funds as construction progresses.
Advantages and Disadvantages of Construction Loans
One significant advantage of taking out a construction loan is that you only pay interest only payments on the amount borrowed, not the entire loan amount. It can also help you obtain lower interest rates by locking in today's interest rates for the future mortgage. A construction loan also gives you more flexibility in customizing your home according to your needs and wants.
However, with an owner builder construction loan there are also drawbacks to consider before taking out a construction loan. One major disadvantage is that it can be difficult to qualify for the loan since lenders consider construction loans riskier than traditional mortgages. It also requires a lot of paperwork and documentation, and it may come with higher interest rates and fees due to the short-term nature of the loan.
Requirements for Construction Loans
To qualify for a construction loan, you need to meet certain requirements, including a solid credit score of at least 680, a low debt to income ratio of 43% or lower, and a down payment of at least 20%. You also need to have a complete building plan with construction costs, including blueprints and specifications, and a detailed budget that meets your lender's requirements. Your lender may also require additional documentation to get a construction loan such as building permits, contractors' licenses, and a certificate of occupancy.
Construction-to-Permanent Loan Versus Standalone Construction Loan – Which One is Right for You?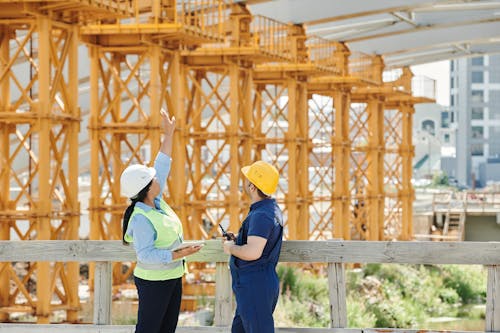 Building a new home can be an exciting yet stressful experience. One of the biggest challenges is financing the construction process. The good news is that several loan options are available to fund the construction of your dream home. Two popular options are construction-to-permanent loans (also known as CTP loans) and standalone construction loans. Below we'll explore the pros and cons of each loan type to help you make an informed decision.
What is a Construction-to-Permanent Loan?
A construction-to-permanent loan is a two-in-one mortgage that funds both the construction and permanent financing of a home. The loan is initially structured like a short-term construction loan, in which the lender provides the funds to the builder in a set of installments as work progresses. Once construction is complete, the loan converts to a long-term mortgage. CTP loans provide both an owner builder loan option in the convenience of a single loan application process, one set of closing costs, and one monthly mortgage payment. However, not all lenders offer this type of loan.
Pros of CTP loans:
It eliminates the need to secure two separate loans for the construction and permanent financing phases.
You don't have to undergo the second approval process since the loan is already approved.
Only one set of closing costs applicable, so there's no need for a repeat appraisal or credit checks.
No need for making a down payment.
Cons of CTP loans:
You'll need a higher credit score to qualify for this type of loan compared with a standalone construction loan.
Only builders with a history of success and good reputation can qualify for CTP loans.
Loan approval can take longer due to the combined steps during underwriting, because lenders are taking on the additional risk of funding both the construction and permanent mortgage.
Fewer lenders offer CTP loans more than a standalone construction loan.
What is a Standalone Construction Loan?
A standalone construction loan is a short-term loan that finances the building of a home. They are often used for projects that are expected to last less than a year. Compared to a renovation loan or a CTP loan, a standalone construction loan is financing the investments to construct a house without a permanent mortgage commitment.
Pros of Standalone Construction Loans:
One can be approved with a lower credit score.
You have more options available since more lenders offer standalone construction loans than CTP loans.
More flexible in terms of funding the materials needed for the construction.
Cons of Standalone Construction Loans:
You'll have two closing costs – one for the construction, the second for permanent financing.
You'll have to secure financing for permanent mortgage financing once the home is built.
The interest rate for this type of loan could end up being higher than a CTP loan.
There's a higher amount of risk for the lenders than for CTP loans.
Choosing the right loan for your construction projects is a significant decision. Choosing a construction-to-permanent loan or a standalone loan depends on your circumstances. There are benefits and drawbacks to both types of loans, which you need to evaluate based on your budget and needs. It's essential to weigh the advantages and disadvantages of construction only loan and the CPT loan very carefully, talk to a loan officer and do your homework.
In the end, what matters is that you chose a loan that aligns with your goals, budget, and timeline. We hope that this blog post has provided you with a better understanding of the pros and cons of each type of loan, and help get you started with making an informed decision.
Understanding the Differences Between a Regular Loan and a Construction Loan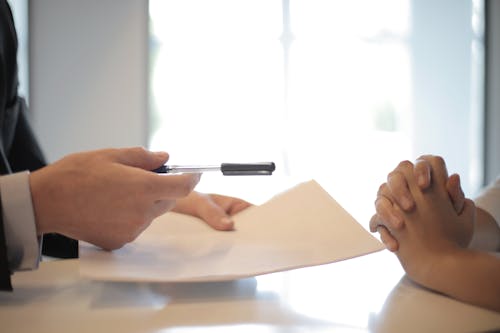 When it comes to obtaining financing for a construction project, it's important to understand the key differences between a regular loan and a construction loan. The truth is, each loan type is unique, with its own set of requirements and benefits. Knowing the differences between the two can help you make an informed decision and ensure the success of your project. Below, we'll be taking a deep dive into the subject of construction only loans and CPT loans as we break down what you need to know about these two types of loans.
Regular Loans
Regular loans, also known as traditional loans, are the type of loans most people are familiar with. They involve borrowing money from a lender for a specific purpose, such as buying a house or a car. The terms of a regular or traditional loan will typically involve a set interest rate, monthly payments, and a predetermined repayment schedule. These loans are great for those who are looking to borrow a lump sum of money and pay it back over a set period of time.
Construction Loans
A construction loan is designed specifically for building a new home or renovating an existing one. Unlike traditional loans, construction loans are tailored to the different stages of the building process. They are often divided into phases and disbursements are made as the work progresses through construction phase. In other words, the lender will release money as each stage of the build is completed. This helps to ensure that funds are available when needed and that the project stays on track.
One of the key differences between a construction loan and a regular loan is that construction loans are typically short-term loans. Most construction loans have a term of 6-12 months, with some going up to 18 months. Once the build is complete, the end loan borrower will need to refinance the loan, or to convert it into a permanent mortgage.
Qualifying for a Construction Loan
The requirements for qualifying for a construction loan may differ from those of a regular loan. Lenders typically require a detailed plan, including blueprints, a detailed list of materials, and a timeline for completion. They also require a down payment, which can be as high as 20% of the total cost of the project. Additionally, borrowers for home construction loans may need to provide proof of income, employment, and creditworthiness.
In summary, a home construction loan, is a viable financing option for building or renovating your dream home. However, it requires careful planning, prequalification, and meeting specific requirements and documentation. Before applying for a construction loan, it's important to weigh its pros and cons and understand the application process. With the right preparation and guidance from reputable lenders, you can turn your dream home into a reality with a construction loan.
Call South Coast Improvement Company and explore all the services we have available, and we will answer any questions you may have about construction loans before using our services!