As your parents or grandparents age, you may start to worry about their living arrangements. Aging loved ones require adequate care, attention, and support. One solution to ensure that their needs are met is senior citizen housing. There are some common misconceptions about these facilities, but in truth, they offer numerous benefits that can improve the quality of life for aging individuals. In this blog post, we explore why senior citizen housing is a fantastic option for your aging loved ones.
Safety and Security:
Senior citizen housing offers a secure and safe environment for your loved ones. Most facilities provide 24/7 security, so you can have the peace of mind that they are in a secure environment. With security measures in place, older adults can age in place, knowing that they are not vulnerable to theft, burglary, or any other forms of violence.
Social Interaction:
Once your loved ones move to senior citizen housing, they will enjoy social interaction with other residents. These facilities offer ample opportunities for socializing, having meals, engaging in activities, and creating connections with others. This social interaction can help to alleviate loneliness and depression, which are common among older adults who live alone.
Healthcare Services:
Most senior citizen housing facilities have on-staff doctors, nurses, and other healthcare professionals who can address your loved ones' medical needs. These professionals can assess, monitor, and manage your aging loved one's health, providing medical attention when necessary. Such supportive services can also prevent hospitalization and ease the burden on family caregivers who may not have the skill or resources to care for aging adults.
Low Maintenance:
Many senior citizen housing facilities offer low-maintenance living spaces that eliminate the need for your loved ones to worry about household maintenance. They can enjoy housekeeping, laundry, transport, and other services that make their living arrangements more comfortable. This low-maintenance lifestyle can allow older adults to enjoy their golden years without worrying about costly and time-consuming maintenance tasks.
Cost-Effective For Low Income Seniors
Compared to the costs of maintaining a private home or hiring in-home caregivers, senior citizen housing can be highly cost-effective. Most facilities bundle amenities, services, and meals into one fee, which can streamline costs and make aging dovetail with your loved one's budget. Additionally, the cost of maintaining a home may be higher than that of senior citizen housing, which can save your loved ones valuable financial resources.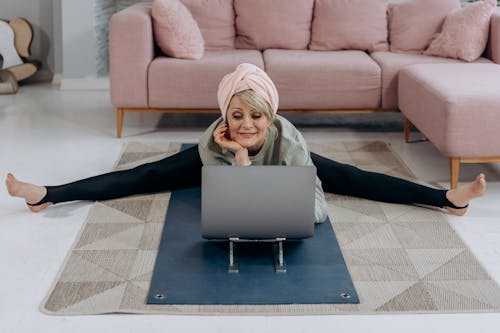 Different Types of Senior Citizen Housing: Which One is Right For You?
As seniors age, housing becomes a growing concern. Many seniors do not want to leave their own homes, but require assistance with daily activities. Others need more care and supervision than can be provided in any traditional home, no matter how modified. Senior citizen housing provides a great solution to give seniors quality care while also meeting their needs for social interaction and activity. There are various types of senior citizen housing available for those who require it. Next, we will provide a comprehensive overview of the different types of senior citizen and affordable senior housing options.
Independent Living Communities:
The independent living communities are residential communities that are specifically designed for senior citizens who are still able-bodied and are able to take care of themselves. This type of housing provides seniors with the opportunity to live an independent lifestyle while also offering them access to common areas, recreational activities, and community events. Independent living communities also provide help with housekeeping and transportation services. They often have organized outings and onsite dining options.
Assisted Living Communities:
Assisted Living units are designed for seniors who require assistance with daily tasks, such as bathing, dressing, and medication management. These communities provide 24-hour medical supervision and health care services, and staff members are available to help with medications and personal care needs. Assisted living facilities also offer communal dining, housekeeping, laundry and transportation services, and recreational activities like organized outings and onsite classes.
Nursing Homes:
Nursing homes are the most comprehensive senior citizen housing option, and are best suited for seniors who require around-the-clock medical care. Nursing homes offer full medical service and long-term care but also provide rehabilitation services and therapies for seniors who need them. Staff members are available to provide personal assistance with everyday tasks like bathing and dressing, and housekeeping and laundry services are also available. Onsite dining is also provided. Skilled nursing facilities may also offer physical therapy, and provide amenities like salon and barbershop services and activities like music and art classes.
Continuing Care Retirement Communities (CCRCs):
CCRCs bring together the benefits of independent living, assisted living, and nursing homes in one environment. This type of senior citizen housing offers residents the ability to age in place and make a seamless transition to more advanced care as time progresses. CCRCs are typically made up of a campus that has multiple buildings, including low income senior apartment units, assisted living facilities, and skilled nursing facilities. CCRCs offer dining, housekeeping, transportation, and variety of recreational activities.
In conclusion, choosing the right type of senior citizen housing depends on the specific needs and preferences of the seniors who are looking for a new place to live. Every senior housing option is unique and appealing to different seniors. We hope that this guide has provided you with an overview of the different types of housing, and which housing options might be most appropriate for you or your loved one. Whatever your choice may be, the most important thing is that you are comfortable and happy in your new home.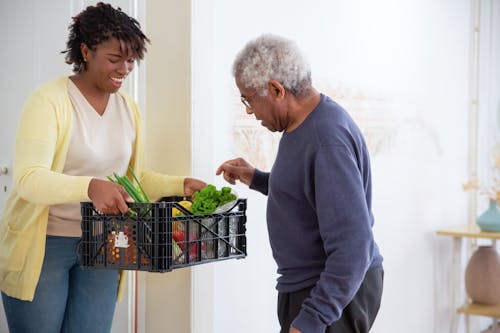 Finding Affordable Senior Housing Options
As we age, the cost of living expenses increases, and it becomes increasingly challenging to find an affordable and comfortable place to live as a senior citizen. Seniors on a fixed income often struggle to make ends meet, and the thought of finding low-income housing can be overwhelming and stressful. Nevertheless, there are several ways to find affordable housing for seniors that are safe, comfortable, and located in friendly communities. Below, we will go over a couple of essential tips on how to find low-income housing for seniors.
Government Assistance Programs:
The first step in finding affordable housing for seniors would be to check out the various federal and state government housing assistance programs and local public housing agencies. The U.S. Department of Housing and Urban Development (HUD) provides several programs that offer inexpensive rentals, public housing, and Section 8 Vouchers, among others. Eligibility varies by income based on the federal poverty level, and seniors need to be US citizens or have eligible immigration status to qualify.
Contact Non-Profit Organizations:
Non-profit organizations and other charities often assist seniors in locating affordable housing options. Several senior organizations offer low-income and subsidized housing, assuring safety and security in secure communities. Some of these organizations offer programs that provide amenities such as home repairs, lawn maintenance, and housekeeping services designed to make living as comfortable as possible.
Check Online Listings:
Several websites provide a database of available housing options for seniors. The list offers multiple price ranges, housing types, and amenities that seniors are looking for. Some of these listings offer rental or lease options, making it more affordable for seniors to have their own space while enjoying the features of low-income housing communities.
Check With Your Local Landlord:
Seniors may locate low-income housing options by contact local landlords or owners of buildings in their community. This type of housing option may be convenient because you likely already know the area and have familiar faces to greet you. By requesting information from local landlords, seniors can learn if there are any available units that may be suitable for their needs.
Community Referral Services:
Community referral services can be where seniors can find information about local low-income senior housing options. The referral service's job is to connect seniors with housing resources that they do not know exist. Seniors can request referrals from volunteer organizations, senior centers, and nonprofit groups that serve their community.
Finding affordable and comfortable senior housing may not be an easy task, but it is achievable. With the tips discussed above, seniors will find the right residence that provides a high standard of living at a low cost. Eligible seniors need to keep in mind the various assistance programs available and nonprofit organizations aimed at helping aging adults secure affordable housing. Seniors should always prioritize their comfort, safety, and well-being when choosing a new residence. With all the options out there, low-income housing options are sure to exist in most areas, and seniors need to remain committed to their search.
Conclusion:
In conclusion, senior citizen housing is a fantastic option for aging loved ones. It provides safety, security, social interaction, healthcare services, low maintenance, and cost-effectiveness. You can improve your loved one's quality of life and welfare by selecting the right senior citizen housing facility. Take the time to investigate the various senior citizen housing options available in your area. Collaborate with your loved one and their healthcare providers to choose the right facility that suits their needs and lifestyle. With the right facility, aging loved ones can thrive and maintain their independence and dignity while staying safe and secure.
South Coast Improvement Company
South Coast Improvement Company understands how important senior citizen housing is. Thats why we specialize in senior citizen housing among other things. Visit our site and see what projects we have worked on.