The term 'street smart' implies a lot of things. In the construction industry, it involves a few things. Experience and having seen similar issues before and knowing how to address those things ahead of time. It also implies a knowledge of the landscape and getting an accurate read on the players, AKA the people involved in any given project.
A recent South Coast Improvement Company (SCIC) project epitomizes this concept and our approach to renovation and new addition projects. While the streets may vary from Main Street, USA to Broadway in larger cities, the SCIC approach remains the same and effective.
At the crux of this approach is being direct and up front with the client or prospect—which is where we found ourselves with Elevation Financial Group, a private equity real estate company based in Orlando, Florida.
In December 2020, Elevation purchased Windsor Residences, an assisted living facility located at 873 Harwich Road in Brewster, Massachusetts on Cape Cod. The purchase price of the 119, 016 square-foot property on 10 acres was $4 million. It was Elevation's intent to convert the 241-bed facility into a 55+ community with 20 percent affordable housing named Serenity Brewster. As a company that has extensive experience with renovations at existing assisted living facilities, we reached out to Elevation.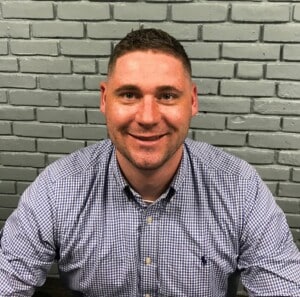 Street Smart 101: Know the value of face-to-face.
SCIC's Gareth O'Neill flew down to Orlando to meet with Elevation's Jim McDougall and Matthew Downs. During a pandemic, most companies would have opted for a virtual meeting and most client prospects would have understood. As a company that has done significant work in Florida, we know the value of face-to-face. Particularly if it involves the intricacies of a 40B project in Massachusetts.
Phase 1 at Serenity Brewster had already begun by the time Gareth met with Elevation. The company was acting as its own GC on the site. In reviewing the plans, Gareth noted several areas of concern and what could be done to address that. Part of that included being proactive with the Town of Brewster, a municipality some SCIC staff members had experience with.
Shortly after the meeting with SCIC, Elevation put Phase I at Serenity Brewster–the conversion of 41 rooms–out to bid. Competing against larger firms from Boston, SCIC won the contract.
Street Smarts: Knowing the players
SCIC's experience with the Town of Brewster proved invaluable in assessing what would be necessary to work with the municipality and other government boards. A key piece to that was inviting the inspectors from the Town of Brewster for a site visit.
For some GCs, this is an unorthodox move. Some choose to wait for the actual inspection. SCIC prefers a proactive approach. Even if it means hearing things you would rather not.
That was the case with the Town of Brewster. By making the invitation before the inspection, it provided enough time to address any issues and keep Serenity Brewster Phase I on track for a July 1 opening.
Proactive planning and difficult discussions are the cornerstone of Street Smart Construction. It certainly made an impact on Elevation.
When Phase II at Serenity Brewster went out to bid for the buildout of the remainder of the total of 132 units, SCIC had established a comfort level and working relationship with Elevation, clearly distinguishing itself in Phase I. Particularly with regard to working with the local municipalities, navigating the 40B process (20 percent of the units would need to be affordable housing) and staying on schedule for a July 1 opening.
On June 2021, SCIC won the contract for Phase II at Serenity Brewster, which features:
Two-story building
Renovation of more than 100,000 square feet
All apartments will have brand new kitchens and bathrooms.
Beautiful community spaces: common living rooms, lounges, activities room, library, sunroom and courtyard
In-house laundry
Street Smart Construction: A Duplicable Process
The process to win and successfully complete Phase I at Serenity Brewster can be duplicated for any renovation/conversion of any assisted living in the US. Certainly, familiarity with local municipalities helped in the case of Serenity Brewster. Yet it was the proactive approach to planning that made the first phase successful, and that will hold through on Phase II.
As a company that has worked on renovation projects in 15 states—most in occupied space—SCIC delivers a sophisticated approach that addresses key issues head on, early in a project. This makes for some difficult days on a project for sure. It also ensures a successful project. Be it on Main Street or on Broadway; the 'burbs or the boroughs.