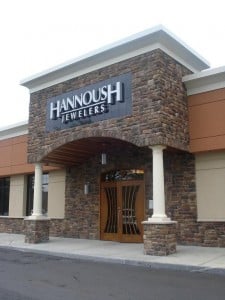 South Coast Improvement Company of Marion was recently contracted by Hannoush Jewelers to build out the jeweler's new location on Route 6 in Dartmouth. Currently, Hannoush Jewelers is located in the North Dartmouth Mall.
The new store will be on a 3.5-acre parcel of land located between Brandt and Greystone avenues. The $2.4 million project will include retail space both for Hannoush Jewelers and other retailers.
A December 15 completion date is anticipated.
Click Here to read the article in High Profile Magazine.