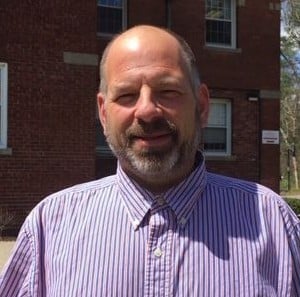 South Coast Improvement Company (SCI), a design-build general contractor serving New England and the Mid-Atlantic states, recently hired Grant Laliberte as its director of cost estimating. Laliberte comes to the Marion, Mass.-based contractor after having been with J Calnan & Associates in Quincy.
A construction veteran with more than two decades of experience, Laliberte will work out of SCI's Marion, MA office and oversee all cost estimation services for new business proposals and for existing clients."
"New work projects are won and lost by how competitive we can make our bids and proposals," said Tom Quinlan, president of South Coast Improvement, Inc. "With Grant directing our cost estimating efforts, we have somebody with more than two decades of experience to make us even stronger in that area."
In addition to his two-plus decades in the construction industry as a cost estimator and project manager, Laliberte is a LEED accredited professional. His resume includes projects for MIT, Harvard, Boston Harley Davidson, Mashpee Commons, Reebok, and more.
"I've been extremely impressed with the people at South Coast Improvement and the tremendous growth they've experienced the last several years," said Laliberte. "What really drew me to the company was their desire and plan to continue that growth in the years to come. I'm really looking forward to being part of that."
Grant is a Norton, Mass. resident where he lives with his wife and their three children.