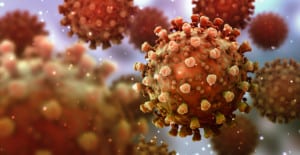 The focus right now should be and is 100 percent on when this crisis will end–with either a cure, a vaccine or both so we can put COVID-19 to rest. Yet it's impossible to deny the world has shifted, particularly in the senior market.
This virus will change the way business is done in all sub-sectors of the marketplace, including independent living, assisted living, memory care, long-term and short-term care. All of these sectors have been deeply affected by the current crisis.
Perhaps even more pertinent is how the public perception has been forever changed. People will want assurances that their residences (primary or temporary) are being protected and most certainly during construction renovations. The question becomes how do we respond to this very reasonable expectation?
Four years ago, we saw the renovations in senior living becoming more complex—beyond the usual paint, carpet and ceiling replacement. It seemed the industry was moving more toward hospital standards of construction. After doing some research, we found that healthcare facilities utilized a system known Infection Control Risk Assessment or ICRA.
ICRA is a system where the type of construction is cross referenced with the type of space within a health care facility where the work is being done. There is a matrix that by inputting type and class, a specific protocol for site conditions is required. This wasn't exactly a news flash to us. We believed the senior living industry would move toward this system as projects became more complex. That's why in 2016, South Coast Improvement Company became certified in "ICRA for Healthcare Construction".
Ironically, some providers (top 10 national) were wholly unimpressed with our strategy and, conversely, saw the market going more the way of hotel renovations. No one was willing to pay the additional fees to implement the ICRA assessment and protocols. It's why we quickly scrapped the plan as we lost in the competitive bid cycle due to GC's being higher due to ICRA. The market wasn't aligned with my feeling that these projects were closer to healthcare than residential and, in my world, the market rules. ICRA was unceremoniously shelved.
Given the emergence of the COVID-19 virus, the market may want to rethink its position. To that end, for every renovation or addition project we look at in senior living going forward, we will provide an ICRA Assessment for the project that defines the risk and the associated protocols to be implemented to mitigate the risk.
In addition to the assessment, we will carry—as an add/alternative—the costs associated with meeting the ICRA standards. Most senior living renovations fall in low- to medium-risk scale and the costs to effectively address these risks, on a $3-5MM project, would range between one-half or one percent. I have to believe that the market, given what we are going through, will bear this cost. It also shows a level of concern in senior living renovation and construction on par with what hospitals demand.
I am open to discuss this with anyone. Further, we'd be happy to provide an introduction to ICRA to your project teams. I believe that for a relatively small cost (especially given what we have gone through) this will become the standard we believed it would become back in 2016.
For now, please be safe during this crisis. For us here at South Coast Improvement that means continuing our commitment to providing our clients with the best–and safest–renovation or construction experience during the current crisis and beyond.