As people age, physical challenges may make it harder for them to live independently. This is why many seniors consider moving into assisted living facilities or nursing homes. However, these options can be quite expensive, leaving many seniors wondering if they'll ever be able to retire. The good news is that there are affordable senior housing options available that can help seniors age in place without breaking the bank. In this blog post, we will explore what you need to know about affordable senior housing so you can make an informed decision for yourself or a loved one.
What is affordable senior housing?
Affordable senior housing is housing that is targeted at low-income seniors. Such housing is often subsidized by the government, which means that seniors can rent an apartment at a reduced cost. Sometimes, these communities offer additional services and amenities such as transportation, meal programs, social events, and medical and wellness services.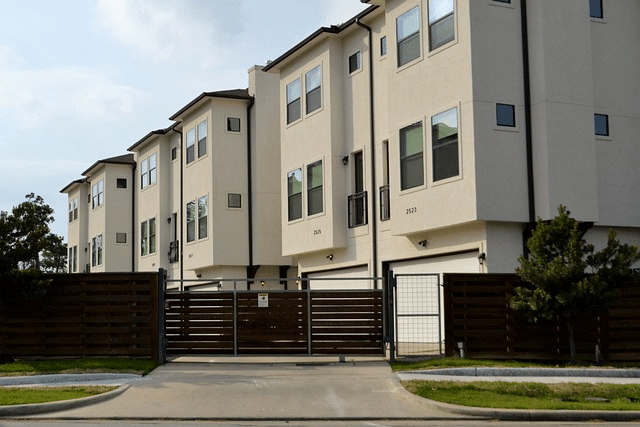 Types of Affordable Senior Housing:
There are various types of affordable senior living options, including independent living, assistive living, and supportive living. Independent living allows seniors to live on their own in an apartment or condo community. Assistive living provides some assistance with activities of daily living such as dressing, bathing, and eating. Supportive living offers additional assistance with medication management and health care. The Low Income Housing Tax Credit (LIHTC) Program was actually created as a tax credit. This credit is given to private investors for the purpose of building communities that included both low income apartments and low income senior apartments.
How Can You Apply for Affordable Senior Housing?
The application process for affordable senior housing can vary depending on the community. Typically, seniors need to meet certain income and age requirements and fill out an application form. Some communities may also require a credit check or reference check. Section 8 Housing Choice Vouchers Low-income seniors may qualify for housing choice payment vouchers to help them afford rent. Local Public Housing Agencies (PHA) distribute the vouchers, but you're required to obtain your own housing To find affordable senior housing in your area, you can contact your local Area Agency on Aging or visit websites like SeniorHousingNet.com and APlaceForMom.com.
What Are the Benefits of Affordable Senior Housing?
Affordable senior housing offers various benefits for seniors. First and foremost, it allows seniors to live independently while receiving any necessary support. Living in an affordable senior housing community also promotes a sense of belonging and community, which is crucial for seniors who may feel isolated. Additionally, affordable senior housing can save seniors money, enabling them to better manage their finances and live more comfortably.
By 2018 the National Council on Aging reported that 25 million seniors were living at or below the federal poverty level (FPL). This is why finding affordable Senior Housing is so important to millions of people across the US.
How to Prepare for Affordable Senior Housing:
Preparing for affordable senior housing requires careful planning and research. Before applying, you should determine your housing needs, budget, and desired location. You should also gather all relevant documents, such as proof of income and financial statements. Many communities have waiting lists, so you should apply as soon as possible.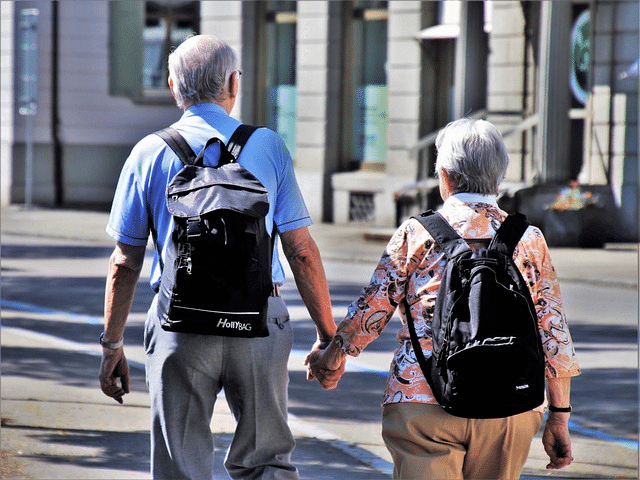 Living the Best Life in Your Golden Years with These Affordable Options
As we age, our priorities change and we look for security and a comfortable lifestyle. Seniors, in particular, want to make sure that their retirement years are full of relaxation and peace of mind. But the ever-increasing cost of living and healthcare can add up to a significant amount, leaving many wondering how to enjoy their golden years on a budget. In this blog post, we explore some of the cheapest ways for seniors to live without sacrificing their desired lifestyle.
Downsizing Your Home
One of the easiest ways to save money in your golden years is by downsizing. Maintaining a large home can be expensive, and living in a smaller space can help you save money on utility bills, maintenance, and repairs. Additionally, by downsizing, seniors can sell their old homes, which they have accumulated equity in, freeing up some extra cash for their retirement years.
Move to a Retirement Community
Moving into a retirement community may not sound like the most affordable option, but it offers a range of cost efficiencies. Renting an independent living unit or even a shared apartment in many retirement communities is often cheaper than renting or owning a home. Moreover, retirement communities offer different amenities such as housekeeping, transportation, meals, and healthcare services, so you don't have to pay an extra amount for each one.
Try International Living
Seniors can save a lot of money by moving to a country that offers significantly lower living costs and healthcare expenses. Many countries like Panama, Costa Rica, and Mexico, for example, offer excellent healthcare and a productive lifestyle for a fraction of what the same services would cost in the United States. While it may be difficult at first to adjust to a new culture and language, it offers a great opportunity to explore different cultures and make new memories.
Renting a Room
Another way to save money is by joining the "home-sharing" movement. Senior homeowners can share their extra bedrooms with roommates to earn some extra rent money and companionship. Having a roommate can also be a source of socialization and support. Roommate matching services for seniors can help find compatible flatmates.
Cut Back on Transportation Expenses
As we age, we may not need to use our cars as much as before. Owning a vehicle requires a significant amount of money to keep it running, including maintenance, gas, and insurance costs. However, it's possible to reduce the amount of money spent on transportation. You can consider public transportation, cycling, or electric buggies. You can also look for senior discounts on public transportation.
While aging can be stressful, it doesn't have to be costly. Seniors can keep their retirement years robust by making some lifestyle changes. Downsizing your home, renting a room, cutting back on transportation costs can help you save a lot of money in the long run. At the same, you can enjoy a relaxing lifestyle by moving into a retirement community or even trying international living. With all these options available, seniors can live their golden years peacefully and joyfully.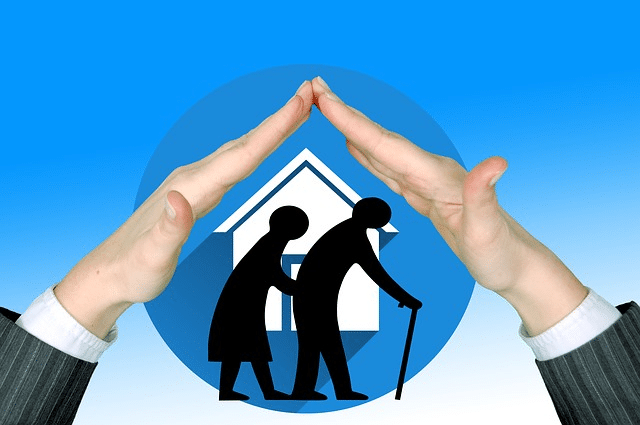 The Importance of Affordable Senior Housing
Blog Introduction Paragraph: As we age, we need proper care and attention to maintain our health and mental wellbeing. But, senior housing can often be expensive, making it difficult for many seniors to access the care they need. This is why affordable senior housing is important for our aging population. In this blog post, we will discuss the significant importance of affordable senior housing.
Improved Quality of Life:
Affordable senior housing can greatly improve the quality of life of seniors. It can give seniors access to various amenities and services that they may not be able to afford otherwise. These services could include meal planning, transportation, fitness facilities, social events and improved healthcare services. All of these services are vital for seniors as they undertake their daily routines.
Prevent Social Isolation:
Social isolation can have severe effects on senior's mental health. When seniors do not have access to social ties or support, it can lead to depression, anxiety and other illnesses. Affordable senior housing often provides the opportunity for seniors to make new friends, socialize with others and engage in activities they enjoy. This social interaction can greatly impact an elderly person's mental and physical wellbeing.
Reduced Healthcare Costs:
Without access to affordable senior housing, many seniors live in isolated situations, which may lead to more health problems. Affordable senior housing and a assisted living facility can provide access to preventative healthcare services, leading to better health outcomes. This could result in reduced health care costs as preventative measures are invested in, rather than emergency treatments.
Community:
Affordable senior housing brings seniors together in a community setting, allowing them to pursue various activities or volunteer work or hobbies. Seniors can participate in various group activities and events, enhancing their mental and emotional wellbeing as they contribute to the local economy. A sense of belonging to a community provides a sense of purpose, whch is particularly crucial in the later years of life.
Independence:
Affordable senior housing enables seniors to remain independent. They are provided with opportunities to pursue various lifestyles while feeling part of a community in a caring environment. Housing for seniors should ideally align with their needs, with specialized care available for those who require specific health care.
In conclusion, accessible affordable senior housing is integral for the physical, mental and emotional health of our aging population. Everyone should have access to affordable housing as it directly impacts their mental and physical wellbeing. Affordable senior housing contributes to improved health outcomes, reduced social isolation, and increased independence for seniors. It is important to continue advocating for affordable senior housing. We must make sure that seniors can access the care and support they need.
South Coast Improvement Company
All in all, South Coast Improvement Company strives to make sure that senior citizens have access to quality housing that they can afford. Our commitment to improving the quality of life of senior living is reflected in the partnerships we've built and the dwellings we've created with our partners. We understand that there is still a long way to go when it comes to affordable senior housing – but together, we can continue working towards one common goal: providing warm and secure homes for seniors. As we move forward, let's not forget what's important: nurturing strong relationships between generations by providing our older population with much-deserved respect and care they deserve.
Conclusion:
If you or a loved one is considering senior housing options, affordable senior housing is definitely worth exploring. It's an excellent way to maintain independence and receive necessary support while living within your means. Take advantage of the resources at your disposal, including local Area Agencies on Aging and senior housing websites, to find the best affordable senior housing community for your needs. With careful planning and preparation, you can ensure a comfortable and fulfilling retirement.