What is affordable housing? In today's world, housing is one of the most critical issues faced by people all over the world. Affordable housing is a term that we often hear, but what does it actually mean? Affordable housing refers to housing that is available for low income families of a particular area. Lack of affordable housing has become one of the most significant issues worldwide, and it is essential to understand the concept of affordable housing and why it matters for everyone.
Understanding Affordable Housing
Affordable housing is housing that is provided at a low cost to households with limited income or resources. The primary objective of affordable housing is to ensure that all people, regardless of their financial situation, have access to safe, decent, and affordable housing. Housing that costs more than 30% of a person's income is considered unaffordable. Affordable housing is vital because it provides a stable foundation for individuals and families and offers them the ability to grow and thrive.
Why Housing Affordability Matters?
Affordable housing is crucial to the community as a whole. It is important because it helps to ensure that local businesses have access to the workforce they need. It also provides essential support in times of economic hardship, such as job loss or illness. Affordable housing helps to keep people out of homelessness and reduces income inequality. Moreover, it provides a stable and safe environment for individuals and families, providing them with the opportunity to build a healthy, happy, and prosperous life in the long term.
Affordable Housing in the US
There is a significant need for affordable housing in the United States. A household earning a minimum wage in the US cannot afford a two-bedroom apartment. The lack of affordable housing is also impacting households that fall in the area median income. For instance, renters who earn between $30,000 and $50,000 annually are struggling to meet their housing costs. This lack of affordable housing has a direct effect on the overall well-being of individuals and communities.
Investing in Affordable Housing
Investing in affordable housing is one of the most important urban development investments a community can make. It has a positive effect on the local economy and provides job opportunities. Additionally, affordable housing helps to reduce homelessness, improve overall health, and supports educational attainment. Moreover, investing in affordable housing helps to improve the mental and physical health of individuals and promotes social cohesion, leading to the overall well-being of the community.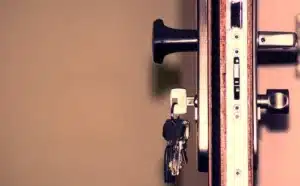 Massachusetts is an expensive state to live in with the high cost of living, especially housing. As a result, more and more residents are struggling to find affordable housing that meets their needs. To combat this issue, the state has implemented affordable housing programs to help low and moderate-income families with access to affordable housing.
However, most people do not know what qualifies them to receive subsidized housing in Massachusetts. Next, we will provide you with everything you need to know about affordable housing eligibility in Massachusetts.
Income Requirements:
The primary requirement for affordable housing eligibility is your household income. The Massachusetts housing authority definition of low-income household is any household that earns 80% of the median income in the region. Moderate-income households earn between 80% and 120% gross income of the median income. However, some programs have more restrictive income guidelines that vary according to city and town, which you need to ensure to meet. To qualify, you need to present proof of your income, such as pay stubs or tax returns.
Family Size:
The size of your household is another factor that affects affordable housing eligibility. Some affordable housing programs require that your household size be consistent with the size for the unit you are applying for. Others will allow you to apply for a unit larger than the size of your family. Ensure confirming this requirement to avoid disqualification due to the unit size you wish for.
Citizenship:
To qualify for affordable housing in Massachusetts, you need to be either a US citizen, a legal resident, or have a legal immigration status. You will need to present your documentation during the application process.
Background Checks:
Most affordable housing developments in Massachusetts conduct criminal background checks before processing any application. A history of violent crime or drug-related offenses could disqualify you from consideration. However, having a criminal record does not necessarily mean you automatically disqualify. Some programs may overlook certain convictions, such as those that are not at the severity of drug and violent-related convictions.
Credit Score:
Your credit score may also affect your eligibility to receive subsidized housing in Massachusetts. Applicants typically need to provide documentation showing their credit score. While a high credit score may not help you qualify for the program, a low score can disqualify you.
The process of applying for affordable housing in Massachusetts can be long and overwhelming due to the lengthy list of requirements. Besides, the demand is often higher than the availability of subsidized units. However, understanding the affordable housing eligibility requirements is the first step towards achieving your goal of having affordable housing. If you have any questions regarding the affordable housing programs available or want help with the application process, you can always reach out to your nearest housing authority.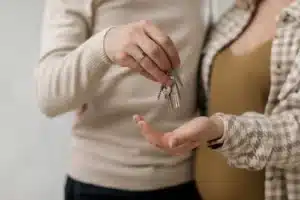 Understanding the Crucial Role of Construction and Renovation Companies in Affordable Housing
The issue of low-income housing has been a longstanding concern across the globe. Millions of people are still struggling to find decent, safe, and affordable homes to live in. In many cases, low-income households end up living in overcrowded, unsafe spaces, or in often-hazardous areas, prone to natural disasters. In this context, construction and renovation companies have a critical role to play in providing affordable housing solutions. Lastly, we will take a closer look at how these companies contribute to the affordable housing sector, and how their expertise and experience are essential in overcoming the challenges facing the industry.
Accessibility and Affordability
One of the most significant challenges in affordable public housing is ensuring accessibility and affordability for low-income households. Renovation and construction companies can bring their expertise and specialized experience to the table to find innovative solutions that work for all parties involved. For example, affordable housing projects require strict adherence to design and building codes while also keeping construction costs within budget constraints. Renovation and construction firms work closely with architects and engineers to ensure that designs and materials meet both local and national codes, while still being financially feasible.
Expertise in Obtaining Funds and Grants from the Federal Government
The construction and renovation companies involved in affordable housing projects also bring a wealth of expertise in navigating the complex web of funding options available to nonprofits, community organizations, and governmental agencies. They stay up-to-date on grants, subsidies, and low-cost loans that may be available at the city, state, or national level, and work with their clients to access the necessary funds. This expertise allows the organizations to focus on the precise needs of the project rather than dealing with the complexities of funding requirements.
Building & Design Improvement
Renovation and construction companies know how to optimize spaces and properties to provide the maximum comfort and livability for their inhabitants. They have the expertise to switch to renewable energy sources, like solar, and to install energy-efficient appliances, windows, and doors. By being cost-effective in the building process, they keep building costs low, and that leads to affordable housing units built without sacrificing quality. Additionally, renovation companies also work on improving the older housing units, in which a touch-up of paint and some mild upgrades can make them desirable enough for rental housing without spending much money.
Long-term Support
Affordable housing isn't just about constructing buildings. It also involves establishing communities and providing long-term housing assistance support to the residents. Renovation companies have been involved in building more than homes and tackle every aspect of the process. They work with various non-profit organizations, city agencies, and corporations to help kickstart long-term support programs, including residents' training for unfamiliar home equipment, community events, financial coaching, and even education programs for children. As such, renovation and construction companies form partnerships that enable access to various programs for residents and provide them with more opportunities.
Renovation and construction companies play a crucial role in the affordable housing sector, bringing their expertise and experience to the table to help solve complex issues. They not only make the process of building affordable housing more accessible, but they also improve the overall quality of the building. With their input, accessible, affordable, and high-quality housing projects may be achievable. In summary, construction and renovation firms enable the people who need them most to obtain a safe and stable home that's also community-oriented and supportive in the long term.
Conclusion:
In conclusion, affordable housing is a critical issue in today's world. It is not just a problem for those who cannot afford to pay for housing, but it affects the entire community. Affordable housing provides a stable foundation for individuals and families and offers them the ability to grow and thrive. Investing in affordable housing is one of the most important investments a community can make. It has a positive effect on the local economy, improves overall health, and promotes social cohesion. Therefore, it is essential to acknowledge and prioritize affordable housing, ensuring that everyone has access to safe, decent, and affordable homes.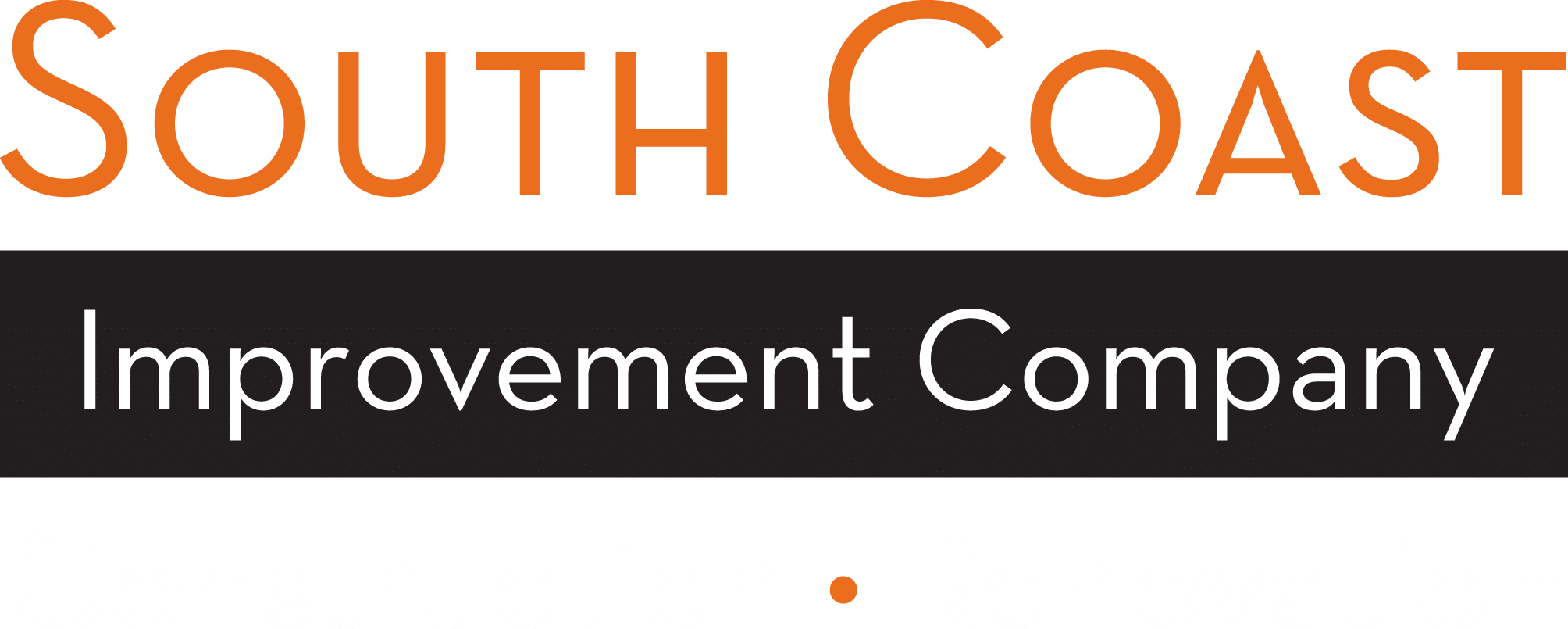 South Coast Improvement Company
We understand how important affordable housing is. Check out our portfolio with our affordable housing projects!