A construction site is a complex worksite that requires the coordination of many different teams and processes to complete.
With a variety of tasks and responsibilities, understanding the basic components of a construction site is essential for anyone involved in the construction process.
Let's take a look at what goes into running a successful construction site.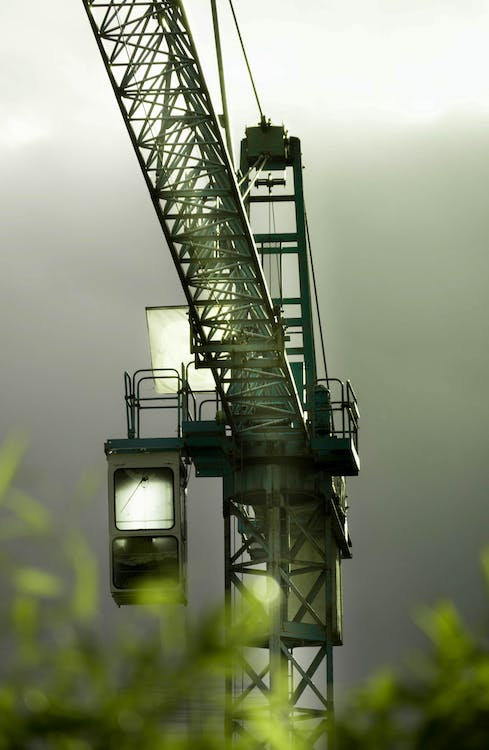 Site Preparation
Before any major work can begin on construction sites, they must first be prepared for activity.
This includes clearing away any vegetation, grading the land, and ensuring that all utilities have been disconnected or rerouted as necessary.
Site preparation also involves creating a plan of action and designating areas where specific activities will take place.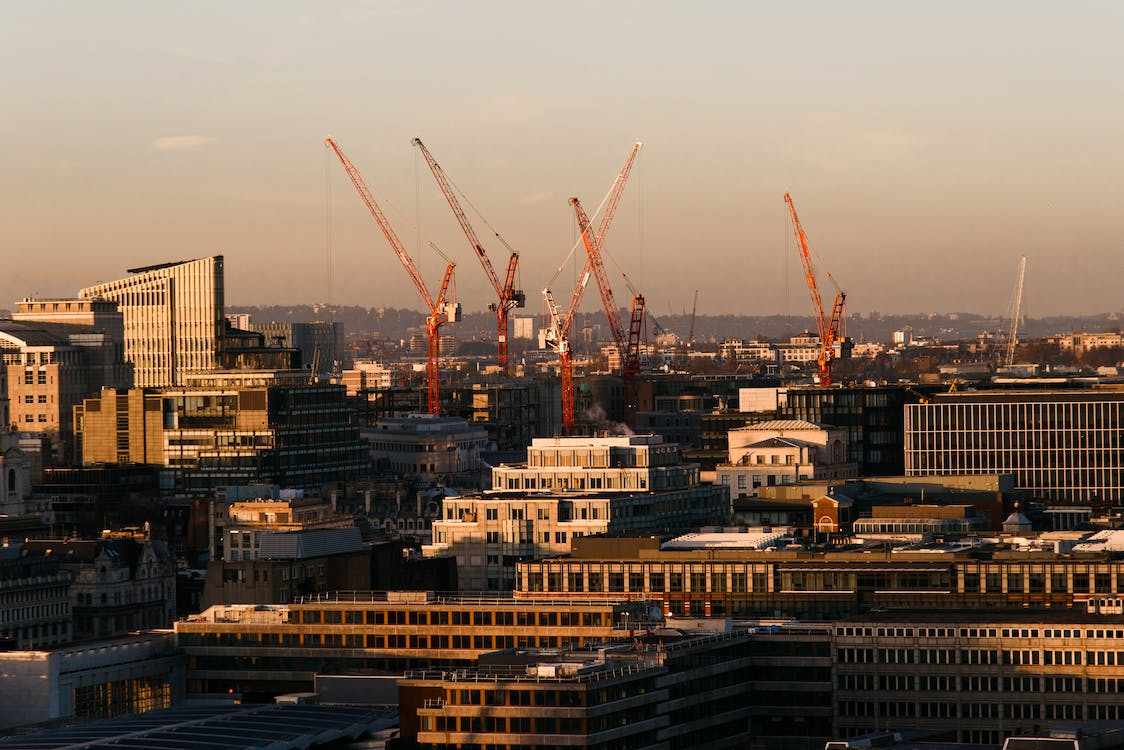 Construction Equipment
Construction requires heavy-duty equipment to get the job done quickly and efficiently. Skilled tradespeople should be the only people operating with heavy machinery.
Common pieces of heavy machinery include excavators, bulldozers, cranes, backhoes, front-end loaders, dump trucks, and forklifts, plus other power tools. Power tools should be handled carefully, just like heavy machinery to prevent workers from getting hurt.
There also needs to be power generation on site, which comes with potential risks and safety issues. Accidents occur so being safe is top priority. Using the correct tool at all times with adequate training is essential for all construction work.
Each piece of equipment has its own specific function which helps the crew complete their tasks faster and more safely than with manual labor alone.
It is important that these machines are properly maintained so that they remain in good working condition throughout the duration of the project.
It's also important for construction workers to use the right equipment during construction activities. Workplace safety is essential when working in the construction industry.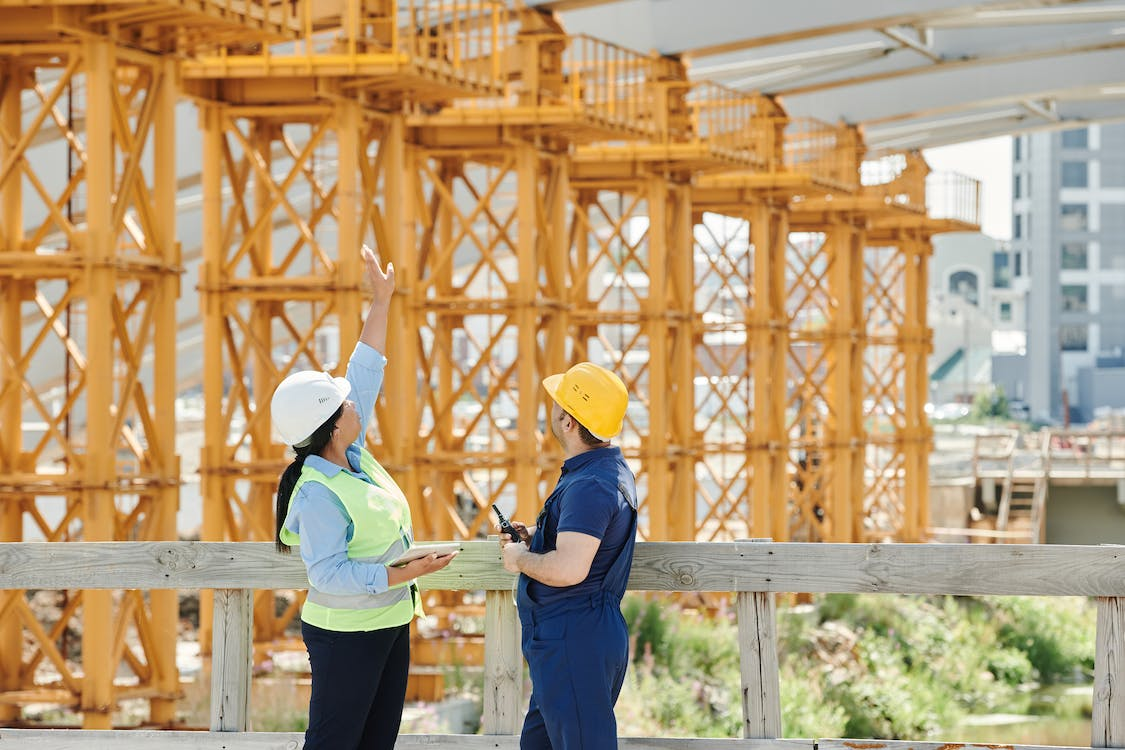 Safety Measures
The safety of workers is of utmost importance during any construction projects; therefore it is important that all safety protocols are followed at all times, including local regulations and federal regulations.
This includes wearing personal protective equipment (high visibility vests, hard hats, safety boots, gloves, safety goggles), adhering to OSHA regulations regarding hazardous materials such as asbestos or lead paint chips; having first aid supplies readily available; and establishing an evacuation plan in case an emergency occurs onsite.
Additionally, workers should be trained to use any necessary equipment safely before utilizing them on the job site. Safety signs and prohibition signs are used because construction sites are dangerous places.
Mandatory signs for construction sites are cautions signs, warning signs, and danger signs. These signs are used to protect workers and pedestrians both, as these signs can help prevent accidents.
It's essential for everyone involved to follow safety signs the entire project and keep pedestrians at a considerable distance to prevent accidents.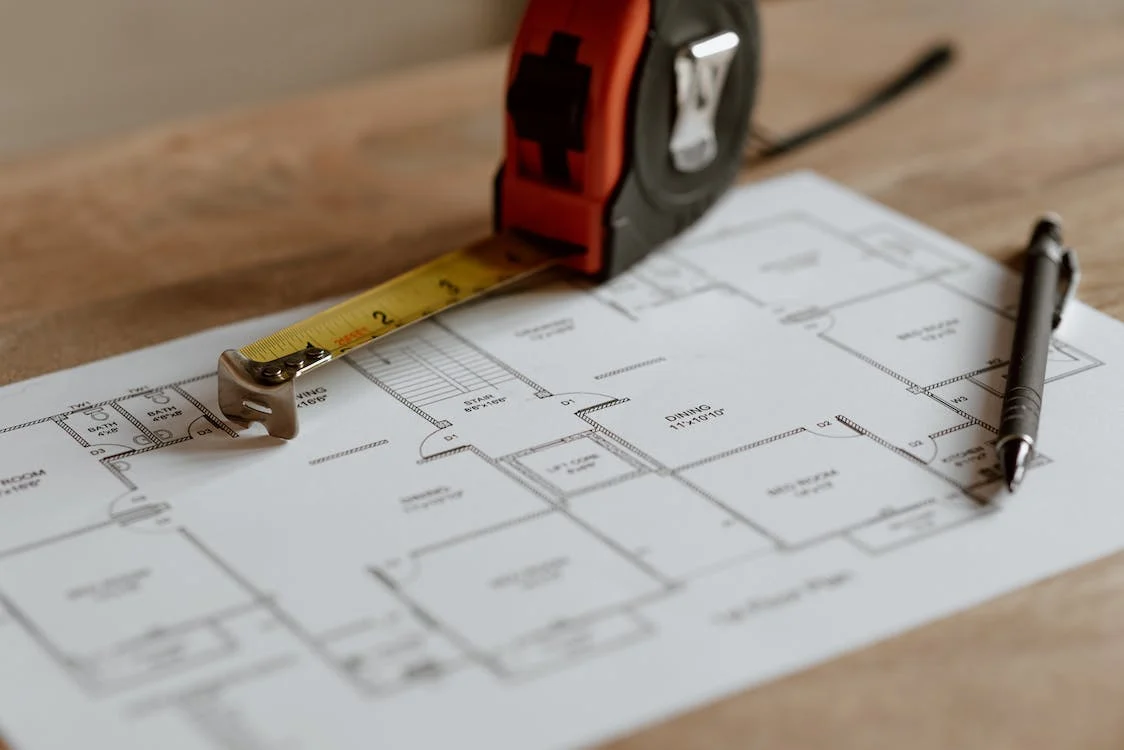 Types of Construction Sites Explained
When it comes to construction projects, there are a variety of different types of sites that can be used for a range of different applications.
Each type of site has its own advantages and disadvantages, so it is important to understand the differences between them before making a decision on which one to use.
Residential Constructions
These sites are designed for building single-family homes or multi-family dwellings such as apartment buildings.
The site itself may consist of an undeveloped piece of land that needs to be cleared in order to begin building the structure.
Alternatively, the land may have already been developed and ready for immediate construction.
Residential sites typically require less prep work than other types of construction sites due to their smaller size and scope.
Commercial Constructions
Commercial sites are used for constructing business buildings such as offices, stores, warehouses, and other buildings meant for large use.
These sites tend to be much larger in size compared to residential sites and require more extensive preparation before construction can begin.
This includes clearing the landscape properties, preparing foundations and base materials such as gravel or asphalt, laying sewer lines and water pipes, among other tasks.
Industrial Construction Sites
Industrial sites are designed for large construction projects, such as factories or production plants.
Industrial sites require even more extensive preparation than commercial sites due to their size and complexity; this includes establishing power lines, water lines, gas lines, wastewater management systems, and more, in addition to all the regular preparatory tasks associated with a commercial site.
Additionally, many industrial projects require special permits from local authorities before any work can begin on the site itself.
Power Generation Sites
Imagining a world without power is impossible, but with the increase in demand for electricity, the focus has shifted towards sustainable energy sources.
Most countries worldwide are currently relying on hydroelectric power, solar energy, and wind power, while coal, oil, and gas are becoming the energy supply of the past.
Obtaining energy from these newer sources involves constructing and maintaining power-generating plants, that use conductors and shields to generate electricity.
However, the construction process for hydroelectric and solar power plants differs from the traditional coal and gas power plants.
Waste Management Plants
Waste management plants are strategically located alongside bustling cities, accommodating the dense population.
Linked by a complex network of sewerage systems, these innovative construction sites are responsible for a multitude of activities, including classification, recycling and the safe destruction of hazardous residues.
And to further bolster their eco-friendly repertoire, some plants even boast water purification facilities that supply recycled water for irrigation and other purposes.
Heavy Construction Site
When it comes to large-scale construction endeavors, heavy construction projects are the ones that don't quite fit into the neat categories of buildings or highways.
These types of projects can be some of the most awe-inspiring and challenging to accomplish, covering a wide range of endeavors like building dams, laying sewer lines, constructing flood control mechanisms, conducting dredging operations, and creating water treatment plants.
With so many unique and impressive tasks involved, these heavy construction projects require the utmost skill, dedication, and perseverance to see through to completion.
Gas and Oil Sites
The protection of gas and oil sites is of utmost importance due to the inherent danger posed by their volatile properties.
These worksites are heavily guarded and strictly regulated in order to minimize the risk of explosions or other hazardous situations. Because of their critical role in powering major cities, these energy sources must be kept at a safe distance from residential areas to ensure uninterrupted energy supply.
The careful handling and management of gas and oil is crucial not only for the safety of workers but also for the stability of regional power grids.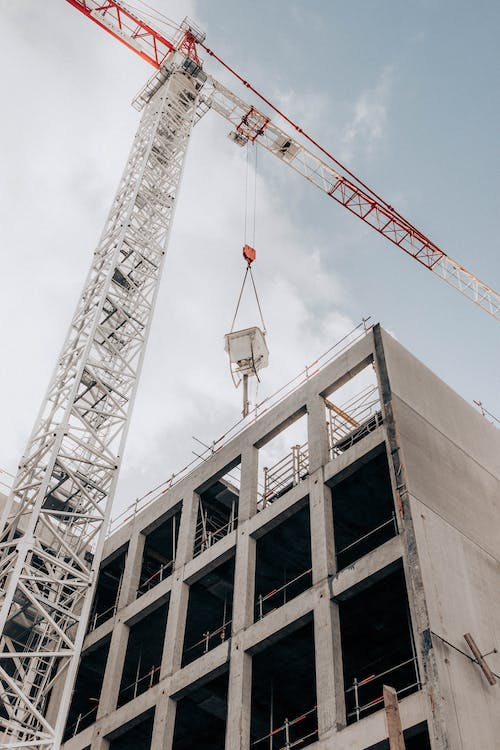 Understanding the Key Roles at a Construction Site
Whether you're building a house, office building, or other structure, there are certain roles that need to be filled in order for the job to run smoothly.
A construction site is made up of many different people with different skill sets, all working together to complete the same task.
It is important for everyone involved to understand the key roles and responsibilities that come with each position so that everyone can work efficiently and effectively.
Project Manager or Site Supervisor
The Project Manager is responsible for overseeing the entire construction project from start to finish.
They are responsible for organizing and coordinating all of the workers onsite as well as ensuring that all safety regulations are followed. They will also be in charge of controlling costs and making sure that deadlines are met.
Architects
The architects are responsible for design work and creating plans for the construction project. They must have a clear understanding of what the client wants and needs in order to create a plan that meets those requirements.
It is their responsibility to ensure that all structural elements of the project adhere to local codes and regulations as well as any specific design guidelines set by the client.
Engineers
Engineers play an integral role in any construction project. They help bring architecture plans from paper into reality by providing technical advice on how best to construct a given structure safely and efficiently.
Engineers take into account factors such as load-bearing capacity, potential weak points, and materials needed to make the building work. When determining how best to build something, the engineer will report defects that can have safety issues in the years to come.
Their expertise helps ensure that structures can withstand environmental conditions, while still being safe and durable enough for use over time.
Contractors or Subcontractors
Contractors or subcontractors are hired by site supervisors to carry out specialized tasks related to construction such as plumbing or electrical work depending on what type of project it is.
These professionals have extensive experience in their respective fields and are able to provide specialized knowledge when it comes time to complete more complex tasks during a build process.
They often come with their own tools which helps speed up the process significantly while also helping keep expenses down since they do not need equipment provided by the site supervisors.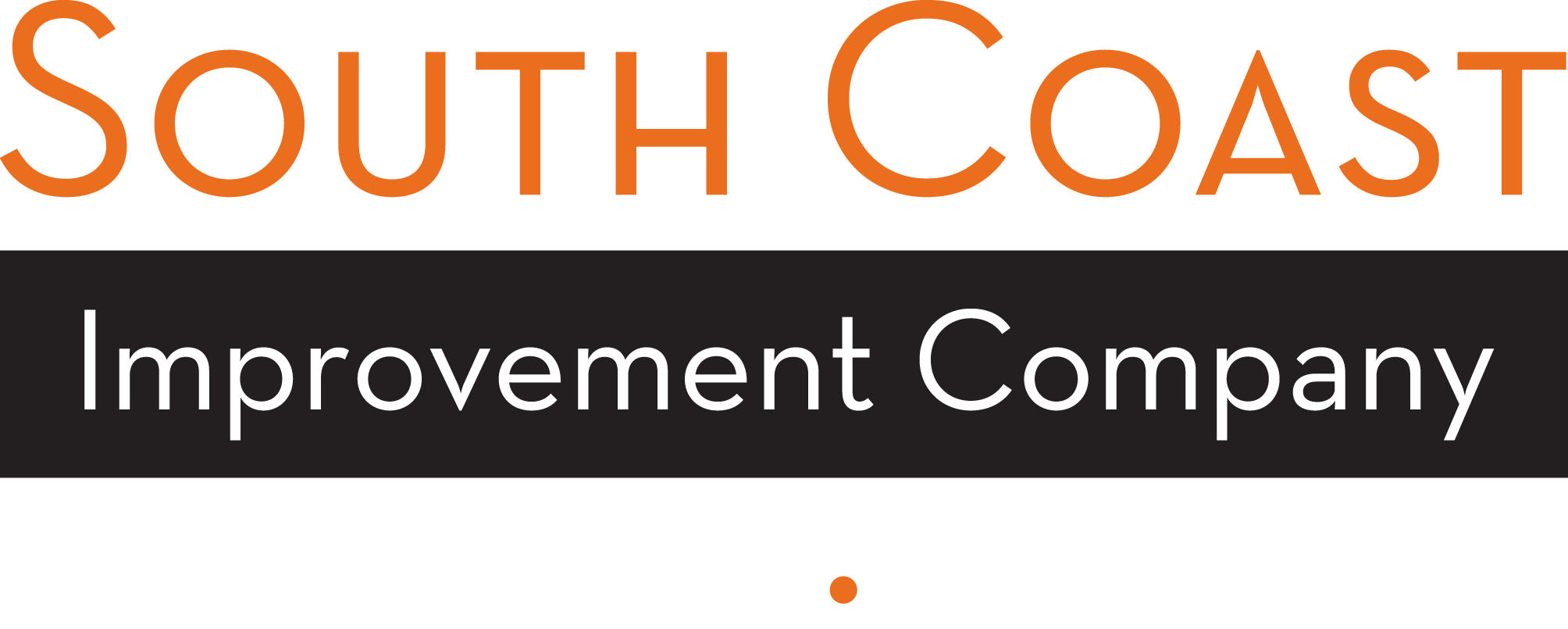 South Coast Improvement Company
Imagine having a project that requires attention to every detail, from the interior design to the exterior construction, and finding a team of professionals who are ready to bring your vision to life.
That's where South Coast Improvement Company comes in – a company founded in 1998 by Tom Quinlan, with a decade of experience in the construction industry prior to that.
With a reputation for being prepared, professional, and experienced, our team at South Coast Improvement Company has managed major renovations at Boston University's historic brownstones and worked with Harvard Planning and Real Estate.
Tom even traveled to Russia, Poland, and Mexico as a consultant to manufacturers of construction materials. So if you're looking for experts in commercial design, construction, and management services, look no further than South Coast Improvement Company.
South Coast Improvement Company is a leader in occupied renovations in senior living and healthcare – an impressive feat considering over 80% of our portfolio is dedicated to this demanding area.
But we're not just limited to that. Our company's expertise also extends to the education sector, having worked extensively with Boston area colleges, universities, and private schools.
To extend our reach, we recently opened an office in Reading, PA in response to increasing client demand in the mid-Atlantic region.
Headed by Eric Hancock, who has worked with the company for several years, the new office ensures that South Coast Improvement Company's high standards will continue to be implemented – even in a new region of the US.
Services We Offer
Conceptual Development
Design & Engineering
Preconstruction Services
Construction Services
General Contracting
Project Management
Renovations
Add-On Construction
Interior/Exterior Finishing & Painting
Carpentry Services
Custom Millwork/Cabinetry
Residential Room Upgrades
Kitchen and Bath Packages
Common Hallway Renovations including ACT ceilings, energy efficient lighting, wall sconces, vinyl wall covering, paint, carpet, handrail and crash rail installation.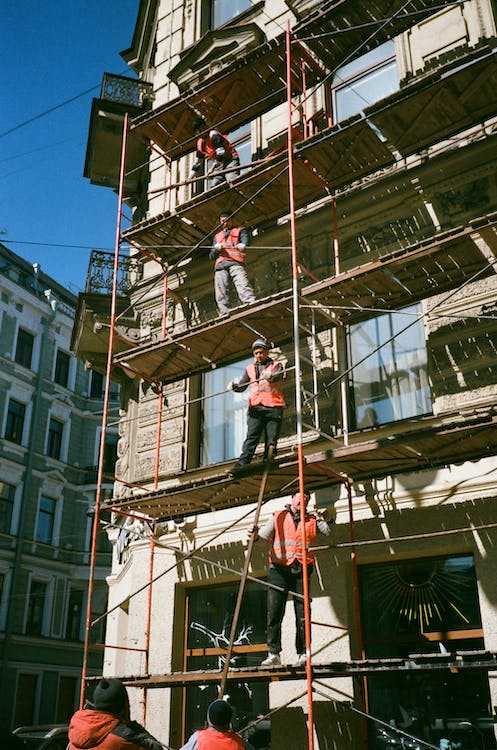 Conclusion
Running a successful construction site requires significant planning and resources in order to ensure maximum efficiency and safety for all personnel involved.
From preparing the area for activity through utilizing specialized equipment and following proper safety measures—there's no denying that there's a lot that goes into managing a construction project from beginning to end!
By understanding every component involved in constructing a building or structure from scratch you can help ensure your team completes each project successfully!