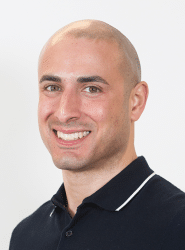 South Coast Improvement Company (SCI), a design-build general contractor serving New England and the Mid-Atlantic states, recently announced the hiring of Jared Butler for its business development department for its Northeast Region.
Based in South Coast Improvement's Reading, PA office, Butler will be part of the business development team and the company's efforts to retain new construction and renovation projects throughout the region. South Coast Improvement specializes in construction projects for senior living, educational, institutional, and hospitality industries.
"As a general contractor, we try to grow in two ways. First, we want to increase the number of projects, but we also want to cultivate the next generation of construction industry professionals by hiring talented younger team members. Hiring Jared accomplishes both and we're happy to have him on board," said Tom Quinlan, president of South Coast Improvement, Inc.
Butler comes to Alternate Construction Concepts in West Chester, PA where he worked as a sales representative and project manager. A graduate of Kutztown University, Butler holds a bachelor's degree in speech communications.
"I'm very excited to be part of the South Coast Improvement business development team," said Butler. "The job and the company are really a great fit for my skills and the career path I envision for myself."
A Reading, PA native, Butler currently resides with his wife Jackie in Downingtown, PA.
Click Here to read the article in Cape & Plymouth Business Magazine