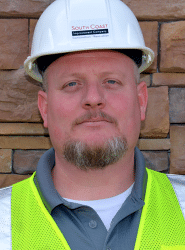 South Coast Improvement Company (SCI), a design-build general contractor serving New England and the Mid-Atlantic states, recently hired Sean Cahill as a construction site supervisor. Cahill comes to the Marion, Mass.-based contractor after serving as a sales manager at Cape Cod Lumber.
In his role as supervisor, Cahill will manage construction crews on SCI new construction and renovations projects. Since being hired in July, Cahill has worked on SCI projects for New Hope Village in Walpole, Mass., and Brookdale River Bay Club in Quincy.
"With his background in building materials, sales and management, Sean brings an invaluable set of skills to the table and he's a fine example of the talent we have on staff at South Coast Improvement," said Tom Quinlan, president of South Coast Improvement Inc.
Cahill began in the building materials sales in 1993. In addition to Cape Cod Lumber, he worked at Harvey Industries and Norandex.
"Making a bit of career change like this is a little unnerving but it's gone very well so far. Everyone at SCI is very easy to work with," said Cahill. "Our business may be construction, but we really are in the service industry and that's where my background in sales management really comes in handy. At the end of the day, it's really about managing personalities and working with people."
Click Here to read the article in Construction Equipment Guide