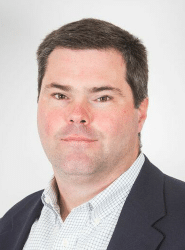 South Coast Improvement Company (SCI), a design-build general contractor serving New England and the Mid-Atlantic states, recently promoted Henry Quinlan to chief operating officer.
In his new role at South Coast Improvement, Quinlan will be responsible for oversight of all project managers and site superintendents at all South Coast Improvement projects. This includes devising and implementing work flow systems to ensure smooth co-existence of construction work and day-to-day activities at the project site.
"Henry's job is critical to the success of our projects. We call him chief operations officer but what he really is a teacher for our junior site superintendents and project managers," said Tom Quinlan, president of South Coast Improvement, Inc. "By example, he teaches how to create a provide a high level of service to our clients and then repeat that formula for the next project and client. Being able to repeat that formula is how we have been able to get to a point where 85 percent of our business is repeat business."
Quinlan began with South Coast Improvement in 2000. Prior to that, he coached football at Wagner College from 1995-2000 and served as the school's assistant director of athletics from 1998-2000.
Quinlan earned his undergraduate degree at Susquehanna University and earned a master's degree at Wagner College. He and his wife, son Ryan and daughter Kelly reside in Mattapoisett. From 2004 to 2014, he was the head football coach at Old Rochester Regional High School in Mattapoisett, Massachusetts. Quinlan currently is an assistant with the Massachusetts Maritime Academy.
"Managing a construction team has a lot of parallels to the construction world. Both require a certain level of individual talent but ultimately it depends how well you can perform together as a team," said Quinlan. "In my career here at SCI, I've been lucky in that I've been able to channel my coaching instincts to help create construction crews that consistently deliver a superior experience for our clients."