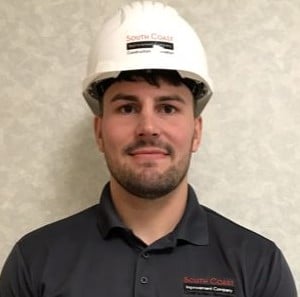 South Coast Improvement Company (SCI), a design-build general contractor serving New England and the Mid-Atlantic states, recently hired Philip McCusker as a project superintendent. McCusker comes to the Marion, Mass.-based contractor after working as a plumbing and gas engineer for H&A Mechanical services in the north of Ireland.
As a project superintendent, McCusker will work out of SCI's Marion, MA office and provide oversight and management on the company's renovation projects with existing and new clients.
"Philip is part of our 'Irish connection' one of several 'lads' from the Emerald Isle," said Tom Quinlan, president of South Coast Improvement, Inc. "The Irish have a proud tradition in the construction industry. From what we've seen of Philip, he falls right in line with that tradition and we're happy to have him aboard."
Since arriving at South Coast Improvement, McCusker has worked on a renovation project at the Sippican Health Care facility in Marion.
"Working at a company like South Coast is precisely why I moved to the States," said McCusker, whose family lives in Florida. "The other site superintendents have been incredibly helpful and welcoming and there's a real camaraderie amongst my co-workers."
A graduate of Belfast Metropolitan College, McCusker holds a diploma in building services engineering. He resides in Dorchester, MA.
Click Here to read the article in High Profile.