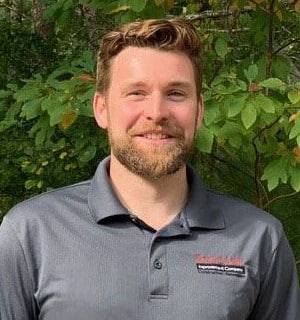 South Coast Improvement Company (SCI), a design-build general contractor serving New England and the Mid-Atlantic states, recently hired Matthew Jones Smyth as a project superintendent. Smyth comes to the Marion, Mass.-based contractor after working as a foreman for Kelmon Drywall of Quincy, Mass.
As a job supervisor, Smyth will work out of SCI's Marion, MA office and organize and provide oversight to project schedule and standards and deliver reports charting the progress of jobs.
"Matthew is yet another of our 'Irish connection' one of several 'lads' from the Emerald Isle," said Tom Quinlan, president of South Coast Improvement, Inc. "The Irish have a proud tradition in the construction industry. From what we've seen of Matthew, he falls right in line with that tradition and we're happy to have him aboard."
Since arriving at South Coast Improvement, Smyth has worked on a renovation project at the Atria-Merrimack in Newburyport and Forest Hills in Jamaica Plain.
"Working at a company like South Coast gives me the opportunity to work at a growing company with high standards, and an excellent track record in the challenging niche of occupied renovations,"  said Smyth. "I'm looking forward to the opportunity to working hard and growing with the company."
Married, Smyth resides with his wife in Dorchester, MA.