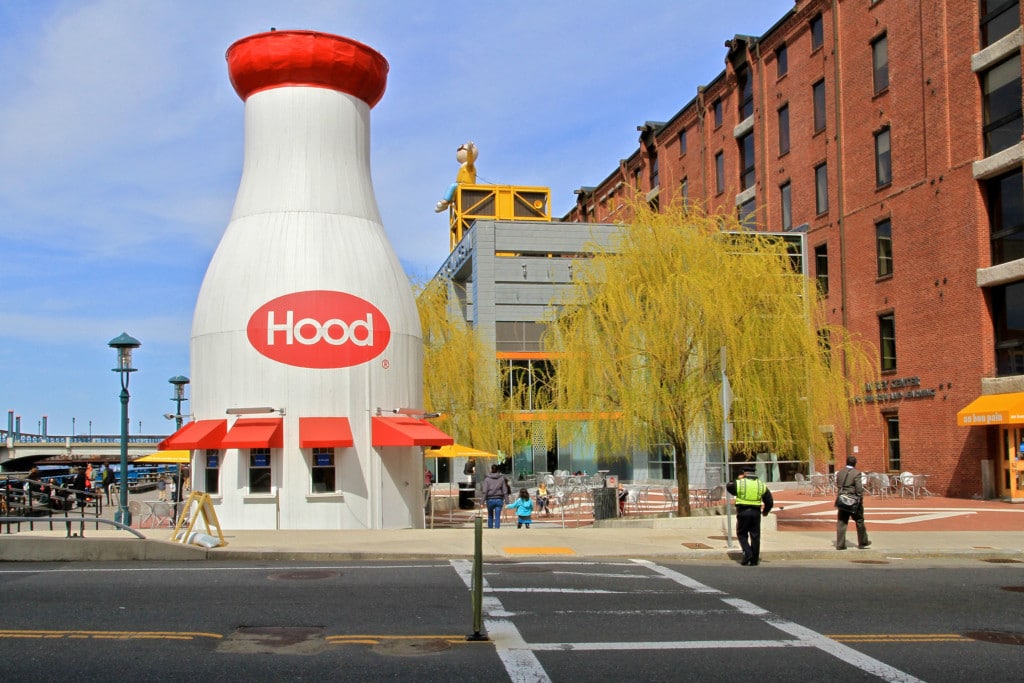 South Coast Improvement recently won the job to restore the Hood Milk Bottle located at Children's Museum at Fort Point Channel. You might have seen it on the news as several media outlets covered it. Many consider the Hood Milk Bottle to be one of the top 10 landmarks in Boston. On top of that it's also considered an historic building.
No pressure, right?
Right.
If that response surprises you a little, it shouldn't.
As a general contractor in the greater Boston area and New England, we have worked on projects that involved buildings and properties registered as historical. These types of projects require some delicacy. You use certain types of materials appropriate for historical buildings. And, of course, there's a significant amount of coordination with local authorities from historical commissions, zoning boards, and other municipal authorities, etc.
A great example of this kind of project was a job we had at 32 Custom House Street in downtown Providence. Built in 1875, this historic office building was converted into 11 apartments with street-level commercial space. Converting this early century office building in nine months was no small undertaking. With close coordination with the client and the local officials, the right materials and right team, we pulled it off without a hitch.
This execution needed for projects of this nature comes from years of experience. And there's no better way to gain that experience than on the work that's been our bread and butter: renovations in occupied assisted living, skilled nursing and senior living facilities.
Renovations in those types of settings present numerous challenges. You have residents who have a variety of needs. You have staff tending to those needs and other staff members trying to keep the place running smoothly. Add in family, friends and other guests, vendors and other visitors, and you have a plenty of opportunity for things to go astray without an ongoing renovation project. With one, the opportunity for mishap goes up several notches.
When we undertake a project of this sort, we set up a number of processes to complete the job with minimal to no disruption to residents, staff and general operations. This requires an abundance of communication, precautions and care.
A structure like the Hood Milk Bottle is a beloved icon in Boston and our crew will treat it as such. Yet when we work in a senior living facility with a memory care unit, we use the same amount of care and then some to ensure the project does not impact residents or staff—somebody who is just as beloved to their friends and family.
To some, it might be a stretch to compare a senior living renovation to a historic renovation like the Hood Milk Bottle. I can see the point. Yet in developing the precision and care needed to be successful on renovations at either type of facility, they are far more alike than you might realize.