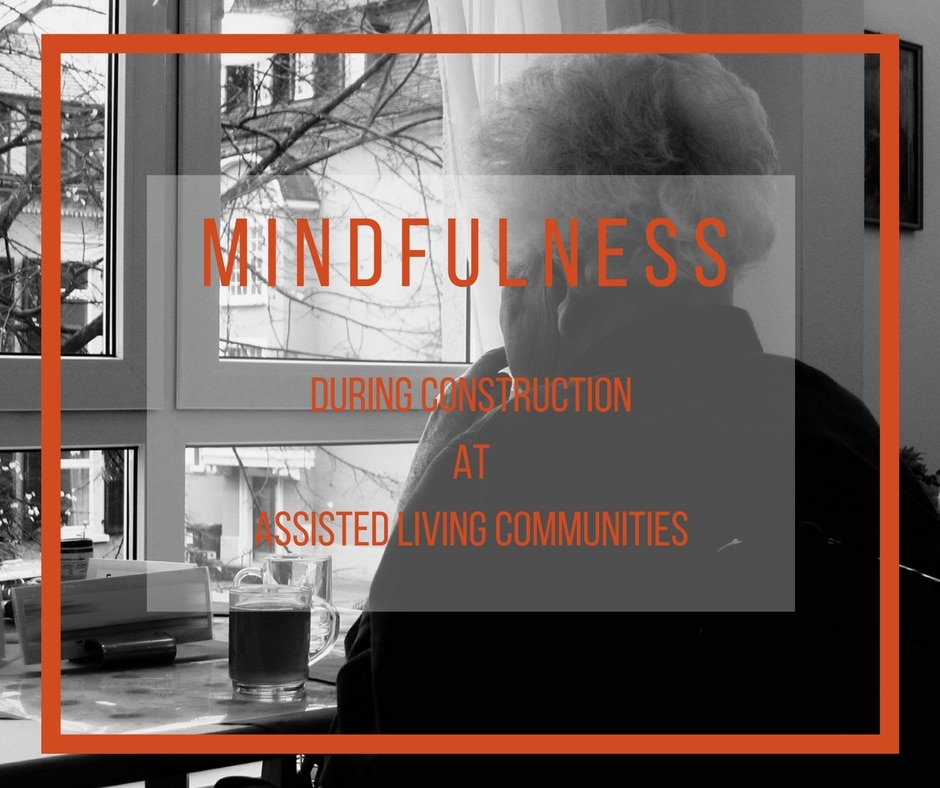 [/fusion_text][fusion_text]The Art of Occupied Renovation- we call it an art because it is truly a form of work based on heart and circumspect that is not easily taught. When you perform a renovation at an assisted living facility, you are not just rewiring lighting fixtures, putting up walls, or painting ceilings. You are doing all of it while becoming part of a living environment that looks to function as seamlessly as it did before you became part of it.
Especially in this environment, it is imperative to take every precaution necessary to protect the residents during work. During most projects, the only present people are the trained professionals who are very familiar with a construction work environment. It is a good idea to utilize a barrier in an occupied space, to keep residents who are not knowledgeable about the hazards, steered clear of them.
Construction work at a senior home, or any occupied space for that matter, should start later in the morning and finish for the day earlier in the evening. Why? Because in this occupied space, no one wants to be woken up by the sounds of construction and don't want to be kept up when they are settling in for the evening. If they aren't getting their rest they are going to want you gone as soon as possible. If your sleep was disturbed every day, wouldn't you?
The residents at senior living communities in most cases can be found mingling in activity centers, studies, and even hallways within the facility. They don't spend their entire day confined to their room- nor should they. These facilities are built with a mission to upkeep both their health and quality of life- the social aspect and independence being part of that. It is a safe place to explore filled with people of like-circumstances. A contractor needs to conscientiously respect the space and bypassing residents who call it home.
A team working a renovation in this kind of occupied space needs to be prepared for curious residents. They will want to know what is going on, and will likely ask whomever is accessible during their work. The first part of keeping these residents happy is to not disparage them from understanding the on-goings. For safety purposes and productivity, it may be best to work with the staff of the facility to keep the residents informed and avoid disruption. When approached though, the team should patiently respond to the concerns and answer the questions of the residents who inquire. They should engage in pleasantries with those who pass by without questions – you would be surprised at the difference that just one smile makes. When the staff at the assisted living facility sees what enjoyment the residents get, treating your team as a daily excitement versus a daily pain, you will be hard to forget, and first to remember when future projects develop.