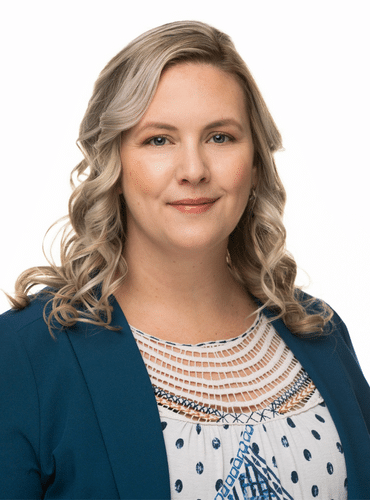 Melissa Cheslock
Project Executive
Melissa Cheslock offers our clients strong construction knowledge (especially in mechanical systems), a firm understanding of assemblies, sequencing and has the ability to work through issues with equitable outcomes.
Melissa's education at Wentworth Institute of Technology provided a strong foundation in project management. Melissa's first work experience in airport construction in Texas exposed her to sophisticated construction processes. A Falmouth native, Melissa returned to Massachusetts and has worked for a medium sized construction manager as well as one of the largest mechanical contractors in Eastern Massachusetts.
Melissa's work at South Coast Improvement has been excellent. Melissa's strong technical knowledge of construction allows her to set realistic schedules while implementing the critical path method. Her strong understanding of finance has provided the leadership in maintaining strong gross profit. Melissa has been the most successful project manager at South Coast Improvement over the past two years. Her performance speaks for itself.
The Serenity Apartment project was an adaptive reuse project in Brewster, MA. SCIC was contracted to change the use from an abandoned skilled nursing facility into affordable housing. Melissa provided excellent coordination for new distribution that featured working within the existing construction types of a building that was constructed between 1960 and 1970. Melissa was faced with enormous challenges of unforeseen conditions that included the discovery of hazardous materials that required full remediation and abatement. After three months into the project, the owner decides to issue a change directive to provide new windows throughout. The directive included no extension of time and with the procurement challenges of the pandemic, this proved to be a herculean task. The project was completed on time and the owner now operates one of the leading affordable housing complexes in outer Cape Cod.
Melissa inherited the apartment renovations at Hebrew Senior Living. The project consisted of the renovation of 160 apartments, which included phased construction featuring four apartments at a time with residents displaced for only 14 days. Melissa took the project over after just 8 phases completed out of 40. Melissa made the transition seamless and provided the leadership for South Coast Improvement to be on time for all 40 phases. She led a project in a fully occupied building that had 40 phases and we were on time for every phase.
Lastly, as 2023 approached, we saw the need for internal training of our young construction professionals in the necessity and mechanics of scheduling. Melissa served a mentor trainer for this effort. She worked effortlessly to run eight training sessions over two weeks that focused on various topics of scheduling. She created an interactive curriculum that focused on their projects and the challenges that they face. By making the content relatable to their projects, she was able to give guidance in the art of scheduling.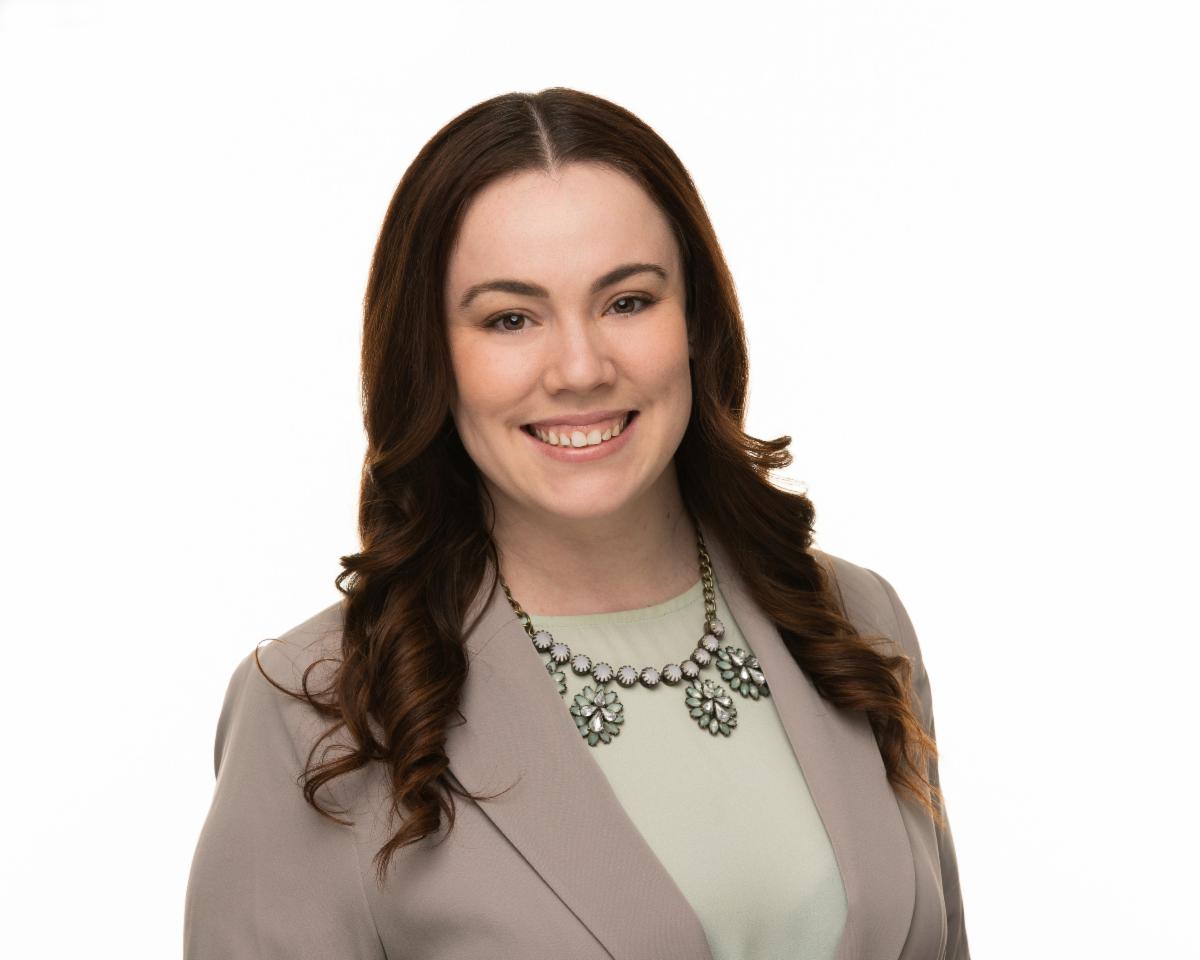 Aimee Gonsalves
Preconstruction
Assistant
Project Manager
Aimee Gonsalves joined South Coast Improvement Company in July of
2022. She offers our staff and clients a diverse skillset from her construction experience since 2020 and over a decade in administrative work. Prior to entering the workforce, Aimee graduated from the University of Massachusetts at Dartmouth with a Bachelor of Arts degree.
Aimee has displayed planning and organizational skills that have taken the pre-construction team at South Coast Improvement Company to an optimal level. While keeping the pre-construction team organized, the hand-offs to the production team have been seamless. Aimee has a personal passion for efficiency, which helps immensely in the fast-paced field of construction. In addition to proper pace, Aimee tackles each project with the highest degree of attention to detail. She keeps both the Company and the client in mind. True to the Company's core values, Aimee strives to provide our clientele with the best communication, a top tier level of work, and a positive experience with us as the contractor.
Her performance at South Coast Improvement has been excellent. She has contributed to the following pre-construction services in less than a year: 27 Atria projects (multiple projects with costs over $1,000,000), 3 Landmark Recovery projects (all with costs over $2,000,000), 2 LCB projects, 1 Brookdale project, and 1 project with Manet Health.
We often say that "pre-construction keeps the lights on" and Aimee does just that. She keeps the Company and the client in mind throughout the pre-construction process. Aimee does not shy away from paying meticulous attention to contractual agreements between the client and subcontractors alike to carry the estimating team's work into the production team's process. We're extremely appreciative of Aimee for paying such close attention during our intricate pre-construction process. It makes the transition into production smooth and allows for projects to be completed on budget and on time.
Aimee is a known leader here, and was from the start. She came to South Coast from a subcontractor and learned how to do reverse work at an impeccable pace, which was mostly self-taught. Aimee stepped into a role, began to train others, and has been a champion behind the scenes regarding the implementation of more formal training at South Coast Improvement Company in her department. Culturally, Aimee proudly leads as a woman local to the region, and lets others know her personal and professional goals. She mentors both men and women at the Company in a way that is supportive, thoughtful, helpful, and very welcomed.
As Aimee turns the corner on 1 year with South Coast Improvement Company, we want to thank Aimee for her many contributions to the Company already. We look forward
to seeing where Aimee helps us go and grow. Aimee was selected for Women in Construction Week at South Coast Improvement Company for her impressive transition from subcontractor work to contract work. More importantly, she is resilient, gritty, and wonderful to work with.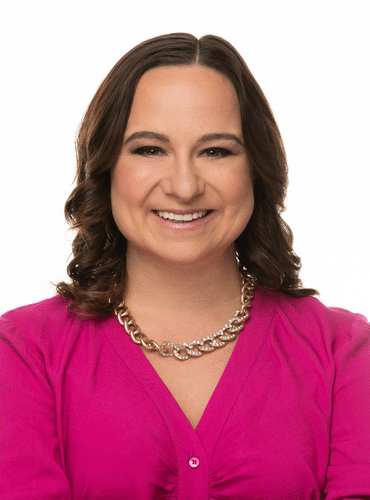 Susanna Medoff
Business Analyst
Susanna Medoff offers South Coast Improvement Company, our prospective clients, and current customers a deep understanding of informational business development that allows for a mutual understanding surrounding the needs of all parties involved in a partnership with SCIC.
Susanna came to SCIC with multiple years' experience in project management and business development at a real estate investment management firm and a publicly traded energy company, respectively. She holds Certifications in both Finance and Ethics from the Institute of Real Estate Management (IREM). Susanna completed graduate level coursework at Harvard University in the Principles of Finance as well as Strategic Brand Marketing. She graduated from Harvard College, where she concentrated in Psychology and earned a citation in Spanish, with a Bachelor of Arts degree.
Susanna's contributions to SCIC were immediately impactful after starting in May of 2022. She spearheaded the development and implementation of tracking business development metrics and information across multiple platforms including Asana and Zoho. Susanna's process for prospective client meetings was approved by Senior Leadership and implemented as protocol for the first time in Company history. She takes a steadfast and steady approach to business development processes here.
Susanna was hired as a Business Analyst at SCIC with a focus on researching development opportunities. She is personally passionate about economics, politics, and policy. Susanna attended an event on community activism shortly after starting at South Coast, which led to her creation and implementation of an in-house strategic vision for how our Company could help with a regional housing crisis in the state of Massachusetts. Her figurative and literal road map to provide homes for those in need has included philanthropic donations, volunteer work, and business partnerships that have all commenced in less than a year.
In her first week as a Business Analyst, Susanna began informing the Company on a weekly basis of industry-specific news, research, and their implications internally in "South Coast Sound Waves." Thirty-three editions have been presented verbally and in writing by her. Susanna's goal continues to be providing digestible, relatable, memorable, and objective research to the entire Company. She is thrilled when she hears the contents of "SCSW" being discussed among colleagues as well as with prospective clients and current customers. We use this content in training, business development, and value its ability to keep our employees informed.
Susanna was selected as an honoree for Women in Construction week because
of her bold and successful breakthrough into construction management from indirectly related fields. We often encourage members of our team to "get out over your skis" and Susanna has been trailblazing here. Besides professional processes, Susanna has also led in many areas outside of the traditional work environment, such as co-captaining South Coast Golf Club with a male colleague. Susanna encourages women without direct contractor experience to enter the male-dominated construction industry, which in 2022, was only 10.9% female.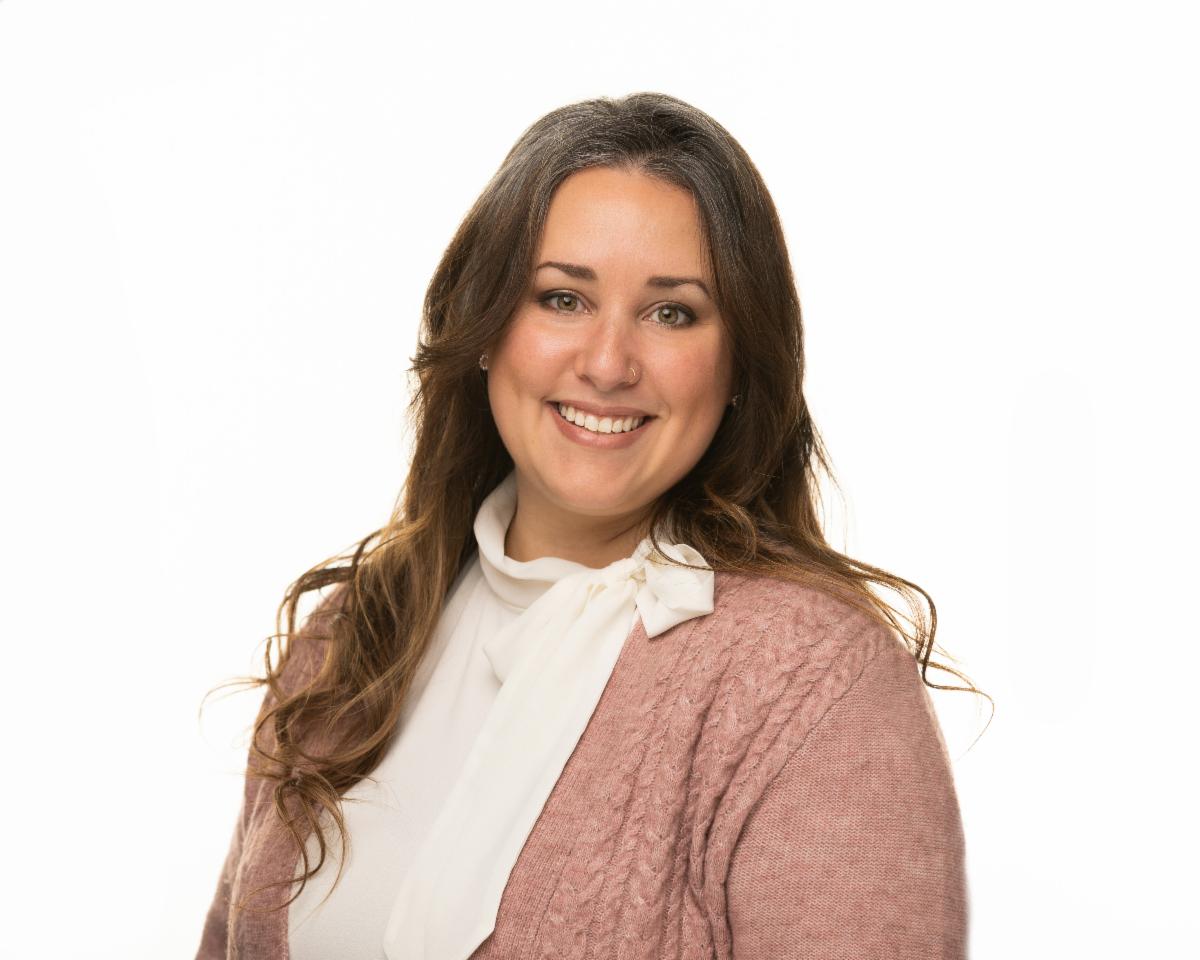 Erin Vautour
Assistant
Project Manager
Erin Vautour started with South Coast Improvement Company in October of 2022. She came to us with a decade of construction experience in project management. At a previous general contractor, Erin managed project costs ranging from $3-26 million. Her prior book of business includes Chick-fil-A and Cumberland Farms. She is experienced at managing construction, remodeling, and renovation projects. Before working in the construction field, Erin graduated from the University of Massachusetts at Dartmouth with a Bachelor of Arts degree in Fine Arts with a focus on Painting and 2D Studies. She studied Painting and Art History during a semester abroad at the University of Messina in Sicily, Italy. Erin holds a certification in Computer Aided Design and Drafting from Bristol Community College.
As an Assistant
Project Manager at South Coast Improvement Company, Erin oversees the Assistant Project Managers involved with our Atria projects as well as the related procurement processes. Atria is 1 of the top 10 largest senior living operators in the country. Erin upholds our 5 matrices of success in her role: safety, subcontractor performance, schedule, client satisfaction, and margin. To successfully manage these matrices, Erin succeeds in communicating with the production team, the field operations team, and our clients on each project. She is accurate, organized, and efficient with her processes, which sets the tone for everyone who is included. Erin models the consistency in performance that we all strive for in various roles at SCIC.
A key part of our construction management process is when a project moves from the pre-construction stage to the production stage. Erin manages an integral handoff of all Atria projects from preconstruction to production, in which she includes preconstruction management and field operations. Her ability to work daily with two other teams besides her own is commendable. Interdepartmental collaboration is key to South Coast Improvement Company's success internally and externally.
Erin hit the ground running in her first 90 days, producing excellent work, which led to her selection for South Coast Improvement Company's Women in Construction Week. She sets an example for other women who might consider a career change in construction by showing how quickly one can ramp up and lead others at a new organization. It was without hesitation that we hired Erin as an Assistant Project Manager, entrusting her with a lateral promotion from Assistant Project Manager at her previous general contractor, and we look forward to seeing Erin continue to develop at South Coast Improvement Company.
One thing that stood out about Erin, besides her impeccable work ethic and performance, was seeing so many other women at South Coast Improvement Company quickly trusting her as a colleague, friend, and mentor. Erin is approachable, understanding, and supportive. She leads with the kind of confidence that you know is genuine. She will do her best to get the job done herself and is thankful for the support of others. Erin embodies multiple South Coast Improvement Company core values including, communication, doing the right thing, telling the truth, team accountability, and showing respect. We know that we can count on Erin and are grateful for her many contributions here.
Congratulations Melissa, Aimee, Susanna, and Erin!